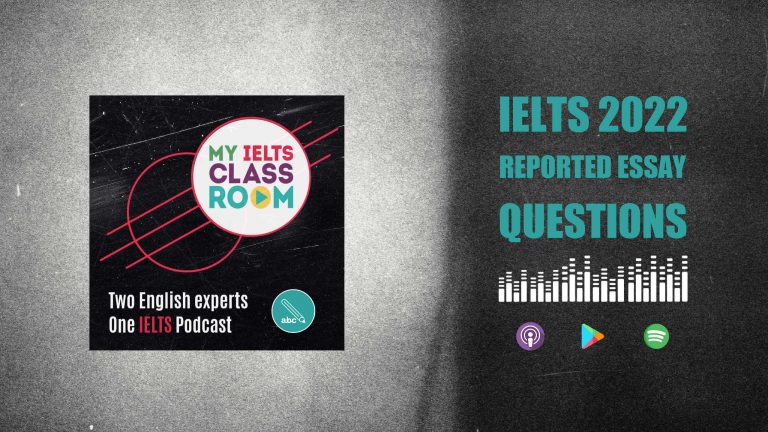 IELTS Essay Questions 2022
Can you hear the trumpets playing? Yes, back by popular demand, today Nick and I break down the first IELTS essay questions 2022. As always, we will choose 6 essay topics that have been reported from recent exams that we think are difficult, and offer you our arguments and tips for organisation.
You are welcome to sit and passively enjoy the episode, but you will get a lot more out of the lesson if you actively take part.
So why not scroll down now and attempt to brainstorm ideas for each question BEFORE you listen, so that you compare your ideas to ours?
Remember, the questions we will cover today are just a small fraction of those featured in this blog post, which I update every month to include the 50 most recent IELTS essay questions 2022, so click if you want to find out what other topics are currently in use.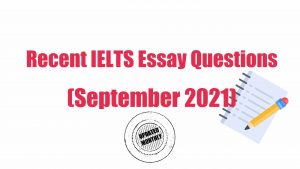 Below, you can find a summary of the episode, which includes all of the links to useful materials and the times of each part of the discussion (so you can go directly to the part you want to listen to) 🚀
Subscribe to My IELTS Classroom podcast on Apple podcasts here 
Subscribe to My IELTS Classroom on Google podcasts here
Become a Patreon to gain access to extra BONUS episodes here
---
You can also watch this episode on our new YouTube channel!
---
Podcast Summary: IELTS Essay Questions 2022
We are going to spend the rest of the episode looking at these 6 essay questions to explain what makes each one so tricky, and how you should approach them to ensure that you address the task properly. However, I strongly recommend that you spend 5 minutes planning each question before you listen to the rest of the episode.
Some people think that schools should select students according to their academic abilities. Others believe that it is better to have students with different abilities studying together. Discuss both views and give your own opinion.
Governments should give a basic income every to citizen, whether they are employed or not, so that they have enough money to live on. To what extent do you agree or disagree?
Studies have shown that many criminals have a lack of education. Therefore, some believe that the best way to reduce crime is to educate prisoners so that they can find work after they are released. To what extent do you agree or disagree with this statement?
Some people think that enjoying the present is more important than planning for the future. To what extent do you agree or disagree?
More and more people say that they do not feel safe when they leave home. Why is this? What could be done to address this issue?
Information technology is changing many aspects of our lives and now dominates our home, leisure, and work activities. Do the benefits of information technology outweigh the disadvantages?
---
Want to know how the examiner will apply the band descriptors when marking your IELTS essay?
Then download a copy of our FREE e-book, which explains how each of the four marking criteria is applied and includes the most common errors made by test-takers. Just click here for your copy.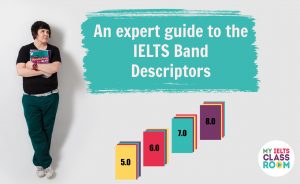 ---
There is A LOT of very good advice in the episode, including
why one of the views in a discuss both sides essay may be more difficult to generate ideas for than the other side
what to do if you don't know about a particular topic
a new way to tackle compare questions
Hopefully once you finish the episode,  you will have a much better understanding of how to interpret questions correctly and how to make sure that you find ideas that 100% address them.
If you still have problems generating ideas, then maybe go and listen to the episode we recorded recently that takes you step by step through how you can use the Internet to find good ideas for topics you find difficult. In it, we take the example of "architecture" and show you how to use Google to find lots of great ideas and lexis.