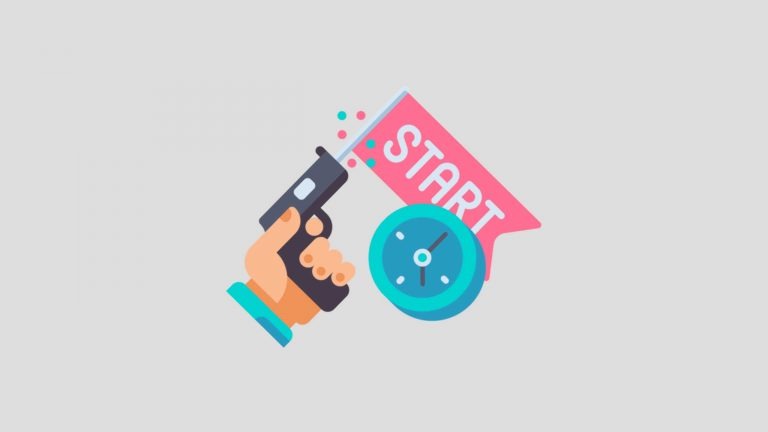 How do I start preparing for IELTS?
How do I start preparing for IELTS?
Hey!  Many students feel confused when they start preparing for IELTS. With so much information online, it can be really hard to know how or where to begin to get the best results. In this post, I want to give you a simple step-by-step guide to starting your preparation for IELTS that is based on my 15 years' experience teaching the exam to students all over the world.
---
If you would like to listen to Nick and I explain how to start preparing for IELTS, then then you can listen to this week's episode of the My IELTS Classroom podcast:
---
1. Check that you are ready to start preparing for IELTS
IELTS is not just an English exam. It is designed to test both your language skills (i.e. your level of grammar and vocabulary) and your academic skills (i.e. your ability to write a well-developed essay or summarise complex reading texts).
However, your starting level of English is a very good predictor of the score that you can expect to achieve.
If you do not have the right level of English to achieve your target score, then no amount of preparation in academic skills will help. Here is a table that shows a list of levels and the score that you can expect to achieve if you prepare for IELTS well:
| English Level | Common European Framework of Reference (CEFR) | Expected IELTS score after preparation |
| --- | --- | --- |
| Elementary / Pre-Intermediate | A1 / A2 | 0 - 3.5 |
| Intermediate | B1 | 4.0 - 5.0 |
| Upper-Intermediate | B2 | 5.0 - 6.5 |
| Advanced | C1 | 6.5 - 8.0 |
| Proficiency | C2 | 8.0 - 9.0 |
I cannot say this strongly enough: DO NOT start preparing for IELTS until your level of English is close to your target IELTS score.
If you need a 6.5 (for example to study abroad), then you should start when your level is B2 (Upper Intermediate).
If you need an 8.0 (to migrate to Australia or Canada), then you should focus on your general level of English until you are at least C1 (Advanced) or C2 (Proficient).
Trust me – starting to prepare for IELTS before your language skills are ready will be a long and frustrating process. To put things in perspective, it takes roughly 200 hours of study to increase your band score by 1.0 – and 80% of that time needs to be spent on grammar / lexis.
It is always better to focus on your language first and academic skills second!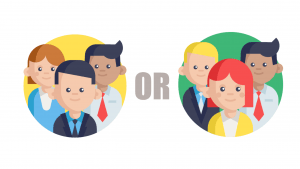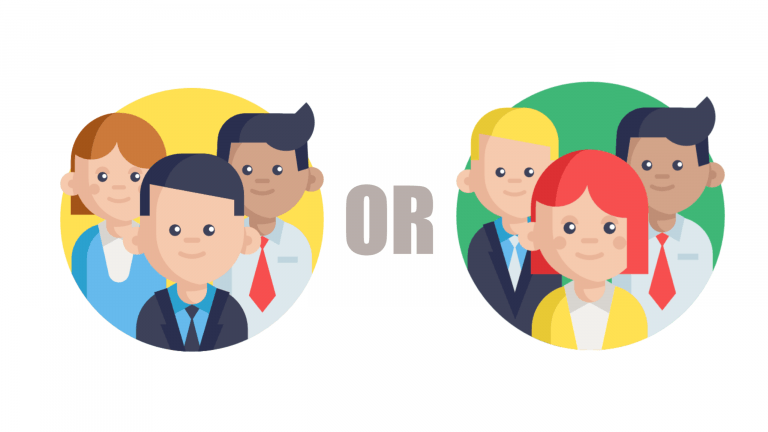 I don't know what my level of English is – how can I find out ?
If you have been studying English at school, have a look at the back of your textbook to see if you can see the CEFR level (this is an international standard that is used by almost every publisher). If you cannot find this or are self-taught, then you can find your approximate level using this free Cambridge level checker: https://www.cambridgeenglish.org/test-your-english/general-english/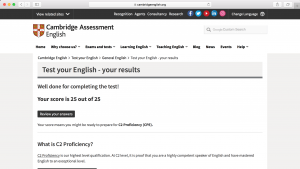 You can also use the IELTS reading / listening tests to check your starting level (as we will see below) but this is not the best way as some high-level learners might struggle with reading.
What do I do if my level isn't high enough yet?
I always recommend that students find a local language school. This is usually the cheapest and most fun way to improve your general level of English.
A good course will have lessons two or three times a week and will include a mix of passive and active learning. Any school that has teachers who are CELTA trained would be a great place to study.
If you want to self-study, then you should focus most on your grammar and vocabulary at this stage. I have a 10-hour grammar course that can help to improve your sentence structures from low B2 to high-B2 / low-C1 – have a look at the 22 different grammar points that I teach here – these are what you want to focus on if your target score is 6.5+.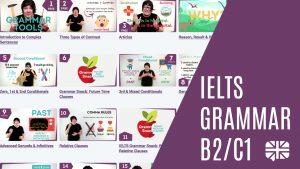 I also provide all of my students with a good IELTS vocabulary book once they join, but there are also a number of good ones on the market. My advice would be to stick to anything published by Cambridge, Oxford, Pearson, or Longman.
---
If you want to know more basic information about IELTS, then I strongly recommend that you listen to the first episode in my IELTS 101 Podcast series: Introduction to IELTS. This will give you a clear overview of the exam and get you started in the right direction!
---
2. Familiarise yourself with the reading / listening exams
Once you know that you are ready to start preparing for IELTS, step one is taking a test just to understand what it involves.
At this stage, you should not expect to do well or get a high score!
All you want to do is get a "taste" for the tests. We are going to start with reading and listening as you can check your performance yourself (whereas speaking and writing will need to be checked by an expert).
Always use the Cambridge 1 – 14 books to practice
Luckily, practicing the test is easy as Cambridge (who created the IELTS test) publishes real past exam papers. These are often referred to online as Cambridge 1 – 14 (as there are currently 14 editions of the book). You can buy them in any good book shop, but soft copies are also available online if you do a quick search.
All of the books are good practice, but I would recommend that you use book 6 onwards. The exam changed slightly a few years ago, so the tests in books 1 – 5 are slightly different to the one you will take now.
Do not trust any other source – there are many "practice exams" online but none of them are genuine and almost all contain errors. The Cambridge books are the only ones that you can trust to have a genuine exam experience.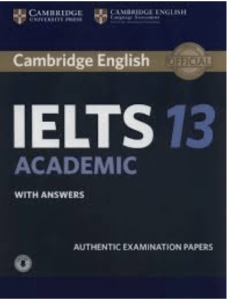 Make sure you are taking the right test: General or Academic
Remember that there are two versions of IELTS – General and Academic. If you don't know which test you need to sit, then I recommend you read my Introduction to IELTS post. Both tests are in the books – just make sure you take the right one!
Do the tests under exam conditions
Try to get a real feeling for the exam by doing these tests under exam conditions.
For reading, this means spending no more than 60 minutes to read the three texts and answer the 40 questions. You will also need to write your answers down during this time. If you want to, you may like to listen to my podcast episode Introduction to IELTS Reading before you do this to find out more about the exam. However, if you are the type of person who learns by doing, then just go straight ahead with your first test!
For listening, this means listening to the recording only once! (you can find the recording for most tests on Youtube). Then, you should take no more than 10 minutes to transfer your answers to the answer sheet (you can find this at the very back of the Cambridge book). Again, I have made a lovely episode about this with my friend Nick (who is also an ex-IDP examiner) on my podcast, so you can listen here for more information before you start if you wish,
Understand what your reading / listening scores mean 
Once you finish your first test, have a cup of tea to reward yourself, and then check your scores against this chart. Ideally, you want to be within 5 points of your target score (i.e. if you are an Academic student and have a target score of 7.0, then you want to be no less than 26 for reading and 26 for listening).
If you are much more than 5 points below your target score, then this shows that your level of language is too low to achieve your target score (and so you should focus on improving your English before you continue with IELTS).
| IELTS Band | Listening (Academic & General) | Reading (Academic) | Reading (General) |
| --- | --- | --- | --- |
| 9.0 | 39 - 40 | 39 - 40 | 40 |
| 8.5 | 37 - 38 | 37 - 38 | 39 |
| 8.0 | 35 - 36 | 35 - 36 | 37 - 38 |
| 7.5 | 32 - 34 | 33 - 34 | 36 |
| 7.0 | 30 - 31 | 30 - 32 | 34 - 35 |
| 6.5 | 26 - 29 | 27 - 29 | 32 - 33 |
| 6.0 | 23 - 25 | 23 - 26 | 30 - 31 |
| 5.5 | 18 - 22 | 19 - 22 | 27 - 29 |
| 5.0 | 16 - 17 | 15 - 18 | 23 - 26 |
| 4.5 | 13 - 15 | 13 - 14 | 19 - 22 |
| 4.0 | 11 - 12 | 10 - 12 | 15 - 18 |
Please note that you need a much higher score for GT reading than Academic reading. This is not a mistake! The first two sections of the GT test are much easier than those in the Academic test, hence the difference in score. 
How to improve your reading / listening scores further
If you are close to your target score (i.e. only 4 or 5 correct questions away), then you can often improve through practice and technique.
Once you have done a first reading and listening test, it should be clear which type of questions you found easy and which you found difficult. Now is the time to focus on exam technique. Each type of reading and listening question targets a different skill, and so should be approached in a different way.
Traditionally, students have most trouble with True / False / Not Given and Headings match in reading and Multiple Choice Questions in listening. I have FREE lessons for these on my blog (as well as lessons for many other questions).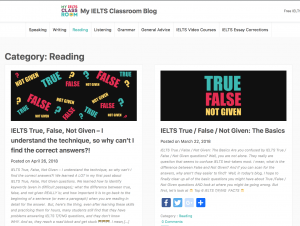 The key is to take the time to find out the right technique and practice each part individually until you are able to improve your performance.
DO NOT just keep taking test after test – this will not help. Take a test, look at your mistakes, practice those sections, and then take a further test to check your improvement. Obviously, it is always great to work with a teacher who can guide your preparation. But if you are now just 4 or 5 points away from your target score, I expect that you will be able to improve with self-study in around a month.
Warning: Beware of fake Mock IELTS Tests

I have noticed a sad trend since I started working with students outside the UK. It seems that in many countries, "IELTS preparation centres" use free Mock Tests as a marketing tool. Very simply, they invite students to take a "free" test, and then give them fake low scores just to persuade them to join their preparation courses.

If you go to a school for a test, check that they are using the genuine Cambridge exams for reading and listening, and that any feedback for speaking or writing refers back to the IELTS band descriptors. If they do not (for example if they give you a percentage for speaking or writing), say "thank you very much" and find another school – please do not waste your money on poor IELTS preparation. Your future is too important!
---
3. Why self-study for speaking & writing is more difficult
Preparing for speaking and writing on your own is much more difficult. While you can see samples of the test questions in the Cambridge books, you will not be able to check your own performance without assistance. This is because writing and speaking are assessed by examiners using what we call "band descriptors".
What are the IELTS band descriptors?
These are documents that describe exactly what a test-taker must do to achieve a band. There is nothing mysterious about these! IELTS publishes the band descriptors publicly, so you can see exactly what you need to do to achieve a particular score.
The band descriptors for writing and speaking are divided into four sections and you will be given a score between 0 and 9 for each:
Writing = Task Response / Coherence and Cohesion / Lexical Resource / Grammar (Please note that there are different band descriptors for Task 1 and Task 2)
Speaking = Fluency and Coherence / Lexical Resource / Grammar / Pronunciation.
At this stage, you really don't need to worry too much about the band descriptors. If you look at these too early, you might become confused! However, it is extremely important that you become familiar with these at some point in your preparation. You are likely to meet a lot of conflicting information online about IELTS, particularly about the writing section, so it is important to always remember that the only thing that ever matters in IELTS is satisfying the band descriptors!
Any teacher who tells you that you HAVE TO organise an essay in a particular way or that you MUST include a particular grammar structure to get a high score is lying (or maybe they are just inexperienced and really believe what they are saying). In any case, try not to get drawn into the online panic!
As long as your writing and speaking satisfies the band descriptors, you will get a high score! 
---
Want to know how the examiner will apply the band descriptors when marking your IELTS essay?
Then download a copy of our FREE e-book, which explains how each of the four marking criteria is applied and includes the most common errors made by test-takers. Just click here for your copy.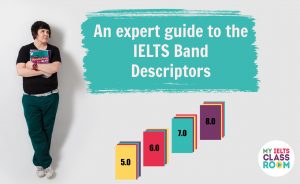 ---
4. How to start preparing for writing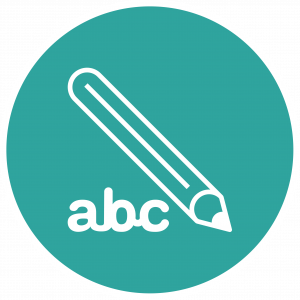 Writing is often the part of the IELTS test that students find most difficult. To make matters worse, the amount of ""information" available online can make students even more confused as everybody seems to have a different opinion about how you should approach the writing exam!
However, I promise you that if you prepare well, IELTS writing can actually be quite fun to learn and can teach you skills that will be invaluable in your new life abroad (especially if you are going to study abroad).
The difference between Academic and General Training Tests
Like reading, the academic and general training writing tests are different. In both tests, you will have to complete two tasks in 60 minutes. In both tests, you will have to write an essay (we call this "Task Two"). However, Task One is different. If you are taking the Academic module, you will need to write an academic report. If you are taking the General Training module, you will need to write a letter.
| Task | Academic | General Training |
| --- | --- | --- |
| Task One | Write a 150 word report based on a diagram (e.g. graph / table / chart / diagram / process / map). You should summarise the information by selecting and reporting the main features and making comparisons when necessary. | Write a 150 word letter based on a given situation (e.g. a complaint, a request, an apology, an invitation, etc) You should be able to show a clear purpose and use the right tone, depending on the context. |
| Task Two | Write a 250 word essay on a given topic that responds to a point of view, argument or perceived problem. | Write a 250 word essay on a given topic that responds to a point of view, argument or perceived problem. |
The scores for Task 2 are worth twice as much as the scores for Task 1, so you should spend roughly 40 minutes on your essay and 20 minutes on the report or letter. Again, you can look in the Cambridge books to see samples of writing questions.
In fact, I strongly recommend that you use only the questions in the Cambridge Books to practice for the test. There are a lot of essay questions online, but many are poorly worded or based on topics that would never be used in the real test .
Don't waste your time practicing with questions that contain errors – at best it is a waste of time, but at worst it can confuse you.
If you don't have a copy of a Cambridge book then I have a blog post that contains 100 well-written essay questions – these are common topics that I have seen again and again in the exam, and you can use to practice your essay writing skills.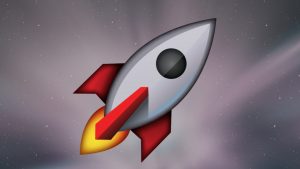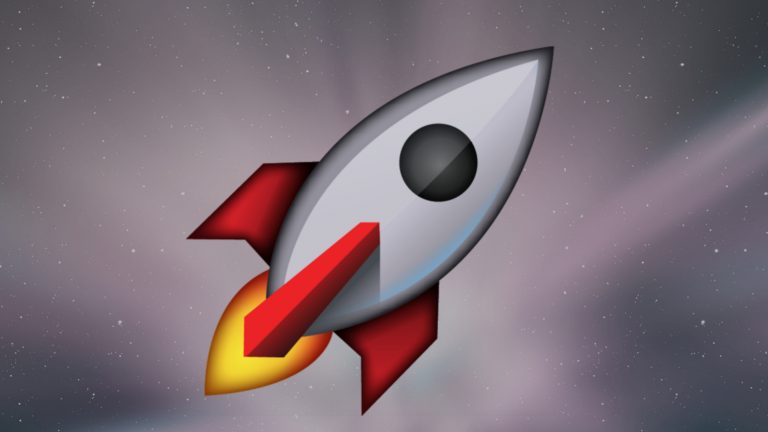 In general, the topics for the General Training tests are of general interest such as
education, work, cities, travel, health,  leisure, family, young people, or technology.
In contrast, the topics for the academic paper are of interest to students who are entering university or seeking professional registration. So, while some are the same as the General Training module (work, money, education, cities and health), others are more abstract
environmental issues, society, law, arts, communication, and government spending
What types of essay will I have to write in the exam?
There is no "official" list of the types of essay that you will have to write. However, if you look at the essays asked in both academic and general training exams, you should be prepared to
evaluate other people's views (often these questions asks you to "Discuss both views and give your own opinion"
present and justify your own opinion (often these questions ask you "To what extent do you agree or disagree?" or "Do you agree or disagree?")
outline a problem and offer solutions (often these questions ask "Why is this?" or "What can be done to address this situation?"
compare and contrast  (often these questions ask "What are the advantages and disadvantages of this situation?")
evaluate a trend (often these questions ask "Is this a positive or negative development" or "Is this a good or bad thing?")
Each of these essays requires a slightly different organisation and will need you to demonstrate different language structures (i.e. the language of problem and solution essays is very different to the language of opinion essays), so you do need to prepare for each type.
However, it doesn't matter what the topic of your essay is or what type of question you are asked, the examiner will always evaluate your writing in the same way. How? By using the band descriptors!
Warning: There is no "right" way to organise an IELTS essay.

Many students waste hours and hours trying to find the perfect way to organise their paragraphs, but this is the most basic element of your essay. In fact, teachers often disagree about how students should organise their IELTS essay, which causes unnecessary stress. My advice is to find one teacher that you trust, find out how they organise their essays, and then start focusing on other more important writing skills like how to write good topic sentences or how to make sure that your arguments progress – this are far more important than the order of your paragraphs!
So, what skills do I need to be a good IELTS essay writer?
Being a good writer involves being able to exhibit a number of high-level academic skills. These include addressing the question fully, paragraphing, showing the relationship between ideas, having a wide range of grammar structures, exhibiting a strong knowledge of vocabulary, etc.
These are the skills that should be included in any good IELTS writing course.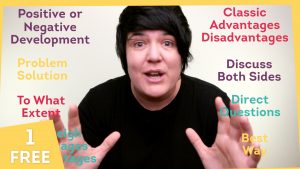 However, it is important that you start from the beginning and build these writing skills slowly. I strongly recommend that you start your preparation by watching my Introduction to IELTS essays lesson to find out how you should approach essay writing. It will start your preparation on the right foot, and greatly increase your chance of success (in fact, the first THREE lessons in my essay course are free, so stay and watch them all)
What about Task One?
Good question! A lot of students become so focused on the essay that they forget to prepare properly for Task One. This is a real mistake. I have seen many students who are stuck at a 6.5 and don't know what is wrong with their essays, but it is actually their letter or their report that is the problem.
There are also free introductory lessons to Academic Task One and General Training Task One on the site as well, plus free lessons for IELTS grammar. In fact, my Bronze Writing Course takes you step-by-step through everything you need to write a high-scoring essay. It contains everything you need to know about IELTS writing in ONE place and is organised in the clearest way possible (I know because I spent two years designing the course based on my experience as a university EAP teacher). 
Plus, every subscription includes access to our free daily live lessons for reading, speaking, and listening, which means you can do all of your preparation with us.
Stick to ONE writing teacher
Even if you do not want to prepare with me, I strongly recommend that you find ONE teacher that you trust and stick with them (and only them) throughout your preparation. The fastest way to get lost in IELTS writing is to start trying to fit together different advice from different teachers. What you end up with is usually a terrible Frankenstein of an essay and a lower score than you deserve! You will also waste so much time and energy trying to find the "right" way to write (whereas there are many different ways that are fine!).
My advice is to keep it simple and, remember, as long as you are writing essay, reports, and letters that satisfy the IELTS band descriptors, you will get a good score.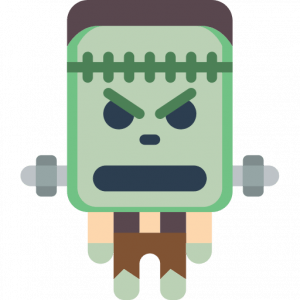 ---
5. How to start preparing for speaking
The speaking test is the same for both Academic and General Training students. It is a 12 – 14 minute face-to-face interview with an examiner that is broken into 3 parts.
| Part | Nature of Interaction | Length |
| --- | --- | --- |
| Part 1: Introduction and Interview | Examiner asks candidate questions on up to three topics. All questions are require the student to talk about their own life and are on familiar topics e.g. daily habits, likes, work, etc | 4 - 5 minutes |
| Part 2: Individual long turn | Examiner asks candidate to speak for one to two minutes on a particular topic based on a cue-card. The candidate has one minute to prepare before they speak, and they ma make notes during this time. | 3 - 4 minutes (including time for instructions and the 1 minute preparation time) |
| Part 3: Two-way discussion | Examiner has a discussion of a more abstract nature with the candidate. The questions in this part are based on the same topic as Part 2. | 4 - 5 minutes |
Again, you can look in the Cambridge books to see samples of the types of question you will be asked in each section of the test. However, I think that the best way to learn about the exam is to see one in action. Luckily, Cambridge has provided a full sample test on their website and by watching this video you can understand exactly what the test will involve.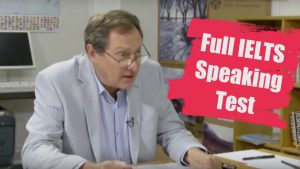 As you listen, think about which part of the test you will find most difficult to tackle. Will it be talking continuously for two minutes in Part 2? Or will it be tackling the more abstract questions in part 3? Interestingly, for some students, it can be the simple personal questions in Part 1 (because for some people talking about themselves is harder than talking about impersonal topics like the environment!).
Once you have watched the videos (and assuming that language isn't your problem), you can start working through the speaking resources on my blog to help you improve your skills. There are many useful lessons here (and all of them are free!) but here are some good places to start:
Speaking Part One : How long should your answers be in IELTS speaking Part One
Speaking Part Two: Never run out of things to say in IELTS Speaking Part Two
Speaking Part Three: Think global for success in Speaking Part Three
I also have a great Introduction to Speaking episode on my podcast where Nick and I go through what happens in each part of the test and discuss common errors that students make.
Honestly though, if you are a good speaker of English, then you should find the speaking part of the exam relatively easy. The test is considered to be "informal" so you don't need to speak in an "academic way" (in fact, you shouldn't as this can lead to you sounding unnatural!) and as long as you listen carefully to the questions and answer them directly, you should be able to score well.
However, if you would like to work on your speaking skills with an IELTS expert, then I have a series of speaking courses that you can learn more about on this link.
Warning: Beware of poor online examples of the IELTS speaking test

There are many "sample" IELTS speaking tests on YouTube. However, almost none are conducted in exactly the same way as the real test. For example, you should be prepared for the examiner to interrupt you in your test, particularly in Part 3. This is absolutely normal and should not cause alarm. However, as this is never shown in "fake" tests, when students are interrupted in their real exam, this can cause them to become stressed.
---
A summary of how to start preparing for IELTS
Find out your current level of English – not high enough for your band score? Find a local language school and take some general courses until you are at the right level! Trust me – this will save you so much time in the long run!
Start your preparation by doing a reading and listening test in a Cambridge book. This will show you exactly what each test involves and which type of questions you find difficult. Then, learn the specific reading or listening techniques you need to tackle these questions (you can find many lessons like this here on this blog). Still can't get a high enough score after practicing with 4 or 5 more tests? Then STOP and focus on your language skills.
For writing, watch My IELTS Classroom introduction lessons to learn how to tackle Task 1 and Task 2. There is a lot of information online – DON'T GET DISTRACTED OR CONFUSED by all the different voices. Choose ONE teacher that you trust and follow them. Remember, the only thing that is important is satisfying the band descriptors, so download my free ebook to learn more about these.
Finally, watch the example Cambridge test to see how the speaking exam is conducted. Then, work your way through my blog posts to find out how you should tackle each part. If you are still struggling, book a lesson with one of our speaking experts to get help.
Finally, try not to be overwhelmed. I think that IELTS teaches test-takers many skills that you will find useful when you move abroad. I still get a Christmas Card every year from a student I helped almost eight years ago – she tells me that every time she writes an email (she is a very successful accountant who has her own business) she can hear my voice in her head telling her to think of the most logical order for the information.
If you can look at IELTS as the first step in the journey to your new life (instead of a barrier stopping it from starting) then your IELTS journey will be quick, painless, and maybe even a little bit fun! Find out more about IELTS on our main website www.myieltsclassroom.com 🚀