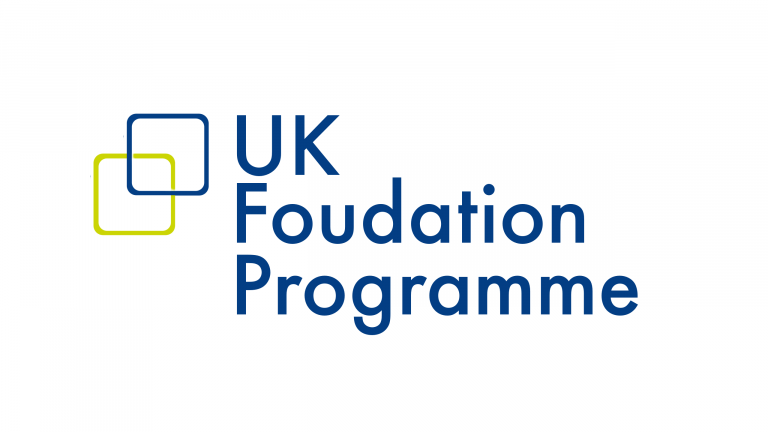 NHS UK Foundation Programme IELTS: Should you sit the Academic or General Training test?
This week, there was a major announcement for the NHS UK Foundation programme IELTS in terms of the the English language requirement to enter one of its internship programmes. In the past, you had to achieve a minimum of 7.5 in every module of the Academic IELTS exam to be eligible to register for foundation training. However, as of this week, you can now provide a General Training IELTS certificate with a minimum score of 7.5 in every module as well. In other words, the NHS UK Foundation programme is now accepting General Training and Academic IELTS results.
This obviously leads to the question, which is the best exam for you to sit – general or academic?
Today, I will explain what are the pros and cons of each test, so that you can start preparing to satisfy the NHS UK Foundation programme IELTS requirements today.
---
What is the NHS UK Foundation Programme?
The UK Foundation Program Office runs a two-year structured, supervised program called Foundation Training, which is workplace-based learning for UK medical school graduates. The program exists to prepare junior doctors by providing them with the medical knowledge and skills to meet the requirements of the GMC.
Foundation Training is also a requirement for doctors who come to the UK to work for the NHS from overseas. However, how long you will spend in the programme will depend on your previous experience. If your original medical training included at least 12 months practical training, then you will be able to enter directly to Year Two of the foundation programme after completing PLAB 1 and 2.
This is the path for most doctors arriving from overseas, which means for most medics it is not necessary to provide any further evidence of your level of English once you have entered PLAB.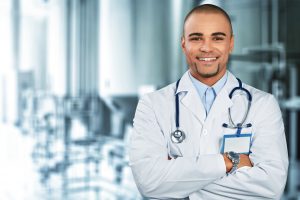 However, in some countries there is NO practical component to a medical education. For example, many of the universities in countries in the ex-Soviet block (Russia, Kazakhstan, Kurdistan, etc) have degree courses that last only 5 years and have no work-place based learning. Therefore, graduates from these countries (and be clear, this NOT about your nationality but where you obtained your medical degree) must complete both years of the foundation programme.
The good news is that the UK Foundation Programme will help you to arrange this two-year long internship (for which you will be paid) as long as you have a provisional registration with the General Medical Council (GMC) and an IELTS certificate showing a score of more than 7.5 in each part of the test.
---
Our GOLD IELTS writing package contains everything you need to achieve a very high score, from video lessons and practice activities, to marking and live one-to-one lessons with a native IELTS expert. Find out more here.



---
Should you sit for the IELTS General Training or Academic exams?
After the announcement this week that the UK Foundation Programme now accepts the General Training certificate, I was flooded with emails from current students who wanted to change immediately to this from academic test. However, is this a  good idea?
Honestly, I think it depends on many factors. There is a myth that the General Training exam is "easier" than the Academic module, but this is not always the case. So, before you make the decision to change (or stick), I want you to consider these questions:
1. Have you already applied for your PLAB training?
Even though you can now use a General Training IELTS certificate to register for your internship, you will still need a minimum score of 7.0 in all areas (and an overall score of at least 7.5) in the ACADEMIC test to apply for PLAB. Therefore, if you have not already completed PLAB, my advice would be to stick to the Academic test for now.
Remember, IELTS certificates are valid for two years from your test date, so if you are able to score a 7.5 in each area on your first attempt, then you will be able to use the SAME CERTIFICATE to register with  both PLAB and the NHS UK Foundation Programme.
2. Do you find the General Training essay topics easier than the Academic ones?
The skills you need for to write General Training and Academic essays are absolutely identical and the marking criteria for both tests are exactly the same. Therefore, there is nothing inherently "easier" about one or the other, so switching should make make no difference to your current essay score.
The only small difference in terms of essays are the topics that you may be asked to discuss. Strangely, in my experience, medics often find the General topics more difficult than the Academic as they can feel "too simple" and, therefore, hard to generate ideas for. However, every student is different, and this is a personal choice. For example, would you rather discuss the housing crisis in cities (Academic) or the benefits of watching a movie on a mobile phone (General)?
My advice would be to look at some recent IELTS exam topics and think about how you would approach them. You can find 50 from both exams here. Spend 10 or 15 minutes reading the questions and think about how you approach each essay. For an overall 7.5. in writing, you are going to need at least a 7.0 for Task Response, so that means having ideas are relevant and well-extended. If you consistently prefer the topics in one version of the test, stick with that one.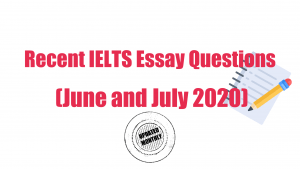 3. Can you write an informal letter?
Personally, I think that the main difference between the General Training and Academic writing tests (and the one that you should consider more seriously) is Task 1.
I find that almost no students are able to write good informal letters without training.
Formal letters are relatively easy as these are written in more or less the same style as an essay, but getting the tone right in an informal letter is very hard, and you would need to complete a course to understand this better. However, for some students being able to write in an informal register can be hard even after training. Sadly, if you write a mixed tone letter, then you will not score more than 6.0 for Task Achievement and, even with good grammar and lexis this could keep you at a 6.5 for Task 1.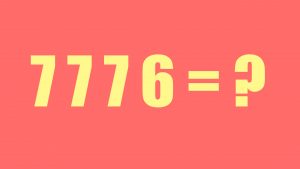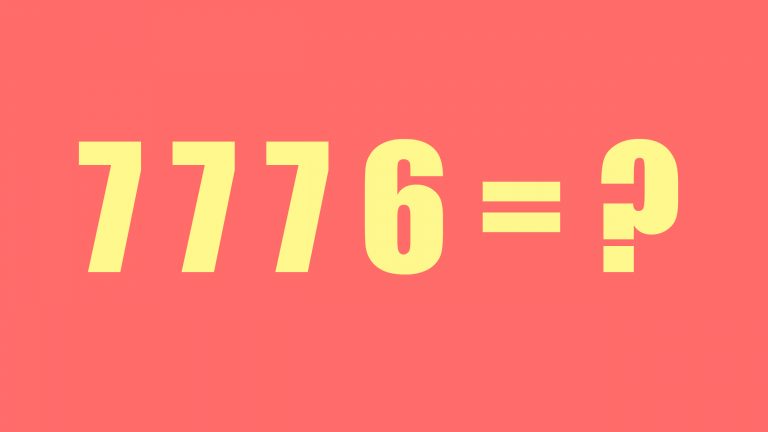 This is crucial as, even though we do not know the exact way that your Task 1 and Task 2 results are combined (read here to find out why), I am fairly certain from my time at the test centre, that if you get a 7.5 in your essay, then you need at least a 7.0 in Task 1 to receive an overall score of 7.5 for writing.
Trust me, I know that people are fixated on the essay, but when it comes to the very highest scores, only students who can perform well in both parts of the test will succeed.
Also, the types of chart that you could be given, and the language that you need to describe them is limited – this means that it is relatively easy to predict what you will be asked to do in the exam. In contrast, there are roughly 14 types of letters and endless possible topics for the bullets, so it is harder to be sure what exact sentence structures and lexis you will need.
Therefore, if you are a logical person who can analyse charts with relative ease, I personally think that I can get you to a 7.5 in report writing faster than I can a letter writing.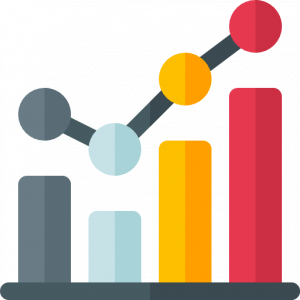 However, some students do struggle with reports. For example, I have one student at the moment who is really struggling to find the key features in a report despite a lot of training, so if you now struggle with this, then you switching to the GT exam could be a good idea.
In any case, my advice would be to write a report and an informal letter and ask your teacher to look at both so that they can assess in which area you have the most potential. This is a service that I am currently offering my Foundation Programme students free of charge as part of my Silver and Gold Writing Packages to help you make the right decision. Our courses also offer access to both the general and academic lessons, so you can try both before making a decision.
4. Are you struggling with reading?
The General Training reading test is considered by most people to be easier than the Academic one. Firstly, the reading texts are not as complicated. In sections one and two, rather than having one long passage to read, you will have to answer questions from two short texts. Also, these initial two sections are designed to test your ability to function in an English-speaking country, and so the questions usually focus on your being able to find or check information (i.e. True / False / Not given, Sentence Completion, Short Answer, etc) rather than identify opinions or follow long arguments.
That means that you will not get any of the traditionally "difficult" questions until section 3 (i.e. Headings, Multiple Choice, Summary Completion, or Information Match).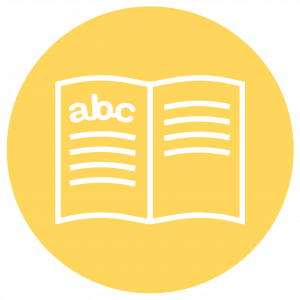 However, the language tested in the GeneralTraining test is totally different to that of the Academic one, and will need to get more answers correct to reach a 7.5 (36 compared to 34 – 35). Therefore, I strongly advise you to take two or three tests from a Cambridge book to see what your score is.
Personally, I think that there will be very few students who are able to achieve a 7.5 in academic writing and not in reading, but if this is you, then maybe the switch will be worthwhile.
We also offer free live weekly Academic and General Training reading classes as part of all our IELTS Writing Packages. 
---
I hope that you have found this information useful. No matter which exam you choose to sit, Academic or General Training, achieving a minimum of 75. in each module is not an easy task. If you would like help from a teacher who has guided many students to this score or higher, then please look at our IELTS Writing Packages or send me an email at hello@myieltsclassroom.com so that we can discuss how I can help you best.
If you are unsure if you currently have an internship that will satisfy the GMC's requirements, then I strongly recommend that you refer to this blog post, which clearly lays out exactly what is accepted and what is not. You can find out more about the UK Foundation Programme on this link.