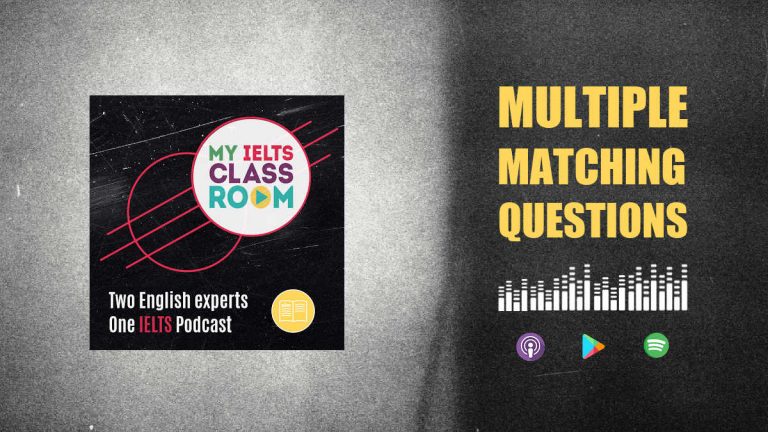 IELTS Reading Multiple Matching Questions Unlocked!
Hey! A couple of weeks ago, Nick and I looked at how you should approach multiple multiple choice questions in IELTS listening. Today, I thought that we would look at the similar questions that appear in the reading exam – IELTS Reading Multiple Matching Questions. These also ask you to select more than one correct answer from a list, but the technique that you will need to successfully complete them is different. In fact, as you will see in today's lesson, there are actually two different approaches that you should be prepared to use.
This is an interactive episode – click here to download the reading texts.