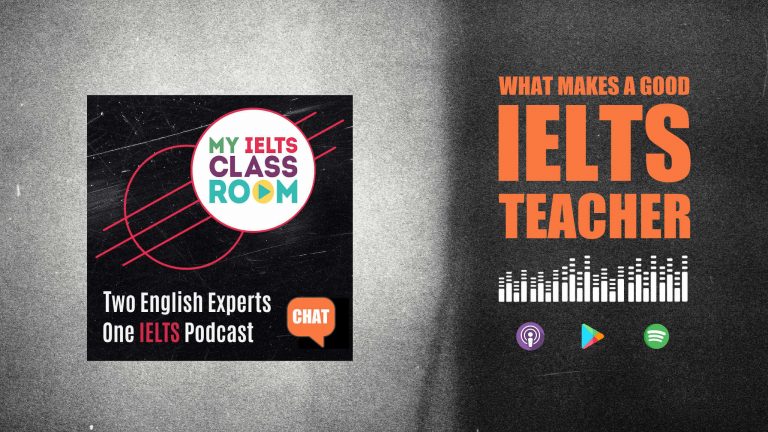 What makes a good IELTS teacher?
Hey! Over the last couple of years, I have noticed that many teachers have taken my ideas and introduced them into their own classes. I think this is wonderful. As far as I am concerned, the more people who are teaching high-quality IELTS classes the better – it will make my job easier when students come to me needing specialist help as I won't have to "un-teach" them so much bad information. However, this week, I discovered that somebody had taken "borrowing" from me a step too far. This made me realise that I really need to teach my students how to know the difference between a good IELTS teacher and an average (or even poor) one.
And guess what? That is exactly what Nick and I do in this episode!
Below, you can find a summary of the episode, which includes all of the links to useful materials and the times of each part of the discussion (so you can go directly to the part you want to listen to). You can see every episode of the podcast here 🚀
Subscribe to My IELTS Classroom podcast on Apple podcasts here 
Subscribe to My IELTS Classroom on Google podcasts here
---
My IELTS Classroom Podcast Episode 10 Summary: What makes a good IELTS teacher?
00:00 – 07:01 I

ntroduction 
Shelly discovers that a "teacher" has been stealing her blog posts and pretending that they are her own on YouTube!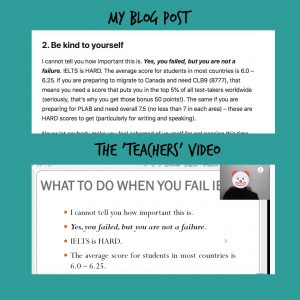 With so much information online at the moment it is inevitable that students become confused, so this leads us to ask the question –  how can students know if they are following a genuine IELTS expert, or somebody pretending to be one?
07:11 – 11:09 Is this person actually a teacher? 
This may seem like an obvious question, but almost half of the "experts" on Facebook are previous students who have achieved only a 7.0. That might be a great score if you are studying IELTS, but it is nowhere near high enough to actually teach the complex skills you need for a high score, particularly in writing and speaking.
I use the analogy of my golf skills. I am a really good golfer (like top 1% in the world) but I would NEVER consider offering my services as a coach because I just do not have the right skills. Yes, I can teach somebody the very basics like how to hold a golf club, or what the complicated rules are, but I would have no idea how to help an Intermediate level golfer improve.

And this is the problem with IELTS. While it can be great to ask a previous test-taker for help in understanding the basics of the IELTS test when you start to prepare (i.e. the times and format of the test) or even some useful tips about how to tackle certain questions in the reading and listening tests, as you get more familiar with the test you will need the help of a genuine teacher to improve further.
For example, have you noticed that these "teachers" never teach grammar or lexis (except for those horrible "word lists" of synonyms that do more damage than good"!)? Or that they all claim to know the "secret" that lasts exactly the length of a 10 minute YouTube video (instead of the weeks or months it takes to learn genuine academic skills!)?
Come on – don't be fooled. You wouldn't ask for driving lessons from somebody who had just passed their test would you?! (I mean, I definitely wouldn't!).
11:10 – 14:27 What qualifications does your teacher have? 
One of the main problems in the world of TESL (Teaching English as a Second Language) is that there is no standardised qualification that all teachers must have. For every teacher like Nick and I who have a CELTA (which is a Cambridge premier qualification and is a full-time course), there are dozens who did a 4 week online course (or worse, no course at all!).
Ask your teacher what their qualifications are – just being able to speak the language is not enough (especially if they are not a native teacher). Trust me, teaching is a difficult job that requires the mastery of many skills!  And, if you find a teacher with a DELTA or a Master of Applied Linguistics, hold on to them as you can be very sure that they are doing a good job!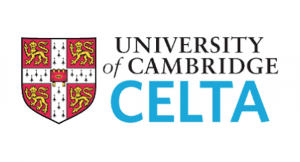 14:28 – 17:07 What is an "IELTS certified" teacher? 
A liar! Ha ha. I have noticed recently that a number of "teachers" online have started to claim that they are "IELTS Certified" or "Gold Standard IELTS Certified". If you see these words, this should be an automatic warning sign that the person is not being truthful about their status because there is no current "IELTS certification".
While it is true that IDP and BC run very short introduction courses for teachers about IELTS, the one I went to ten years ago lasted two days and had less information than our 101 Series! Therefore, even if a teacher has this certificate, it doesn't make them any more of an expert than you are (if you have listened to all 5 episodes!).
I wish that IELTS would introduce a certificate like this as it would help students a lot, but right now, there is no standardised qualification that teachers can have.
17:08 – 23:46 Is it better to study with a teacher who is a native speaker? 
Honestly, it depends. The first thing you should recognise is that being a native speaker doesn't automatically make you a teacher, and even those native speakers who have a qualification may only be teaching as a way to fund their travel. In the same way, I know many absolutely fantastic non-native teachers who do a fantastic job training students up to very high-levels like First Certificate and CAE.
However, a really well-qualified teacher who is a native speaker is always going to have an advantage over a non-native one as they will be able to teach you language structures that sound natural. They will also be able to spot the small errors that make the difference between a 7.0 and an 8.0 such as articles, dependent prepositions, or subject / verb agreement. Plus, they will also be aware of the "logic" of English academic writing, which can be very different to that of other cultures.
Therefore, I would say that if you need anything up to a 6.0 or 6.5 and know a great local teacher, then it might be a good idea to train with them. However, if you need a very high score (i.e. 7.0+) or you have the choice between a well-qualified native and non-native speaker, then I would recommend going with the native speaker.
23:46 – 27:04 Do I need a 

teacher

 who is very familiar with the IELTS test? 
Yes, I think that you do (and this is more important than native / non-native). Even very good General English teachers can make poor IELTS guides if they have not spent many hours studying and breaking down the test. Exam teaching is a very specialised skill and if your teacher does not have a lot of experience in this field they may be unintentionally giving you the wrong information (which they think is correct!).
Be particularly careful of teachers who say that they are experts in EVERY test (Business English, GMAT, TOEFL, IELTS, etc) – I have taught all of those tests and right now I can honestly say that I would only feel comfortable teaching IELTS. Every test is so different and requires such a totally different strategy that it is almost impossible for one teacher to be able to teach more than 2 or 3 really well.
27:04 – 39:21 How to find out if your teacher is genuinely qualified to teach you 
So far we have shown that there is no one criteria for finding a good IELTS teacher – they may have a CELTA, but they might not. They might be native, but they could be non-native. This is interesting but not very helpful for you, the student, who is looking for one. So, let's look now at the clues you can use to check if you are working with a good teacher or not:
Have they shown you their qualifications so you can check that they are real? Don't be afraid to do this – any good teacher will be happy to share their past experience with you.
Can you speak to their past students or look at their reviews? This is my favourite way of finding out if a teacher is genuine or not. IELTS students who get a high score are usually very willing to leave a short comment or review about the service. However, always check that the reviews are real!!! Remember, everything can be faked online – I've seen a dozen teachers using the same IELTS certificate as "evidence" of their student's results!!!! Also, don't look at the overall scores, look at the scores for each individual part of the test. If you are from a country like India, where most people are native speakers, you can expect students to naturally get high scores for listening and speaking (you would get high scores with no help) – it is the reading and writing scores that reflect the quality of the teacher. So, have a look at all of the scores to check how good your teacher is.
What is the teacher doing with you in class? Are you only doing practice test after practice test? This is usually a sign of a weak teacher? Are they just giving you lists of words or templates? Again, this is usually a sign of a weak teacher. There is a massive difference between showing somebody how to do something and TEACHING THEM how to do it. Genuine teachers break difficult tasks down into smaller ones.
What type of feedback is your teacher giving you? I think this is extremely important. Good teachers continually check on their students' progress. This helps them to understand if the lessons are going well or if they need to make changes. If your teacher isn't giving you any feedback, then this is a real danger sign that they are not doing a good job.
Are they using the band descriptors? Also, for writing and speaking, does your teacher give you feedback based on the band descriptors? Remember these are the only thing that examiners can use to grade your performance, so your teacher should be using them too!
Is some feedback positive? I am always wary of teachers who only ever point out errors. Students need to know what they are doing well just as much as they need to know their errors!
Are the classes interactive? There is a big difference between lecturing and teaching. You should be continually active in your class if you are going to really learn how to complete these difficult tasks. Everything sounds easy in theory, but in practice, it can be a lot harder!
What materials are they using? I have been teaching IELTS for 15 years and I can honestly say that there is no one book that teaches everything you need to know for a high score. Good teachers know this and tend to mix and match between books, choosing carefully what they need from each one. If your teacher is just moving from page to page, this is another sign that they do not really know what to teach you for a high score.
Are they charging you for the lessons? Finally, I know that not everybody has money to pay for preparation classes, but no good teacher offers private lessons for free. We are people who have families to feed and rent to pay too! Remember that bad advice can really harm your IELTS preparation, so "free" advice can become very costly if you have to take the exam 3 or 4 times.
39:23 – 43:11 

Which

 is better – individual or group classes? 
I have a simple rule about this – start in a group to gain the foundation of your IELTS knowledge and then have some individual classes if you need to polish your skills further. Group classes are usually fun, cheap and allow you to meet other test-takers who are in the same position as you. I would definitely start your preparation there do that can learn all of the basic skills. In our case, that would mean signing up to our Bronze Package as that includes access to all of our video courses and daily live lessons).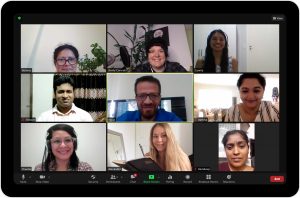 Then, once you understand the test better and know your strong and weak areas, you can have some private classes to focus on your own individual problem areas. Every student is different and it is unlikely that even a great teacher can get everybody up to a high score in a group environment. This is the time for individual lessons (or in my case, Skype lessons or marking).
43:12 – END The importance of motivation 
However, despite everything that I have written above, the main factor for success in IELTS or learning any second language is motivation. So, if you have a teacher who is young and inexperienced, but is fun, motivating and doing their best, then that can be good and you should stick with them!
---
I really hope that the information in today's episode can help you to distinguish between teachers who can give great pieces of IELTS advice and those who provide materials that are harmful. Obviously, I would love it if you chose to come and study with us, as I know that My IELTS Classroom offers the highest standard of online teaching in the world (and I sincerely mean that).
You can find all of our live and video lessons on our main website www.myieltsclassroom.com