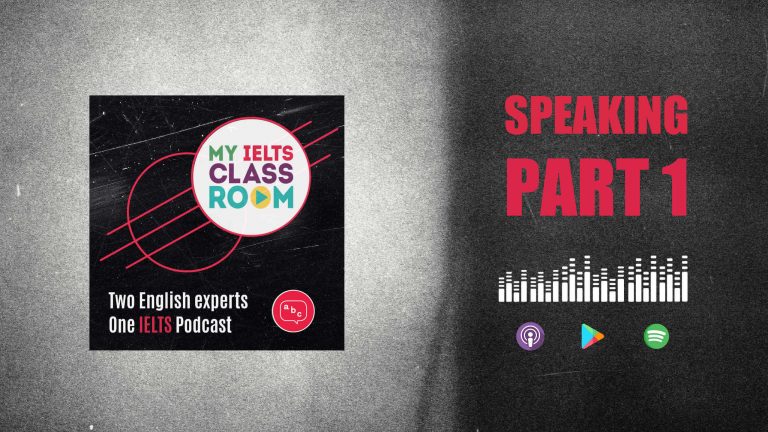 IELTS Speaking Part 1 – Six Common Mistakes
Although the first part of the IELTS speaking test should be the easiest as you are asked questions all about yourself, you still want to make sure that you get off to a strong start. So, today, Nick and I look at six common errors that students make in IELTS Speaking Part 1 and how you can avoid them.
This is a Patron Only Episode: Click here to support the show and gain access to the audio or continue reading about  the 6 common mistakes in the blog post below

https://www.patreon.com/myieltsclassroom
Below, you can find a summary of the episode. This includes all of the links to useful materials and the times of each part of the discussion (so you can go directly to the part you want to listen to). You can also find every episode of the podcast here 🚀
Subscribe to My IELTS Classroom podcast on Apple podcasts here 
Subscribe to My IELTS Classroom on Google podcasts here
---
My IELTS Classroom Podcast Episode 11 Summary: IELTS Speaking Part 1 – Six Common Mistakes
00:00 – 01:44 Introduction (and Shelly 

discovers that she has been to Africa!

) 
01:44 – 02:15 A quick review

 of the basic facts about IELTS 

Speaking

 Part 1 
Nick and I have already gone through the basic facts of the Speaking Test in our Introduction to IELTS Speaking episode, but here are the most important facts again:
Part one of your test lasts between 4 and 5 minutes.
In this time, the examiner will introduce themselves and confirm your identity.
Then they will ask you questions on up to three topics.

All the questions require you to talk about your own life and are on familiar topics e.g. daily habits, likes, work, etc.
02:15 – 04:14 How much does Part 1 contribute to your final score?

 
The examiner will have nowhere near enough information at the end of Part 1 to determine your final score, but they will have a very good general impression by the time you move on to the cue card. I have always felt that Part 1 is not the place where you gain a high score but it can definitely be the place where you can lose one. The questions here are basic but can highlight problems with tense and grammar that might not appear in other parts of the test, so you want to make sure that your answers are accurate and as error-free as possible.

Also, as the questions are relatively easy, I would focus most on showing your fluency and coherence. To do this, you must be confident! You want to be able to respond easily to each question to show the examiner that speaking in English is effortless for you. This means listening carefully to each question and really directly answering it.
04:15 – 11:55 Common 

Mistake

 1 – Memorising answers! 
Students know that the topic in the first frame of the speaking test will be to either talk about their hometown or their work or studies. Because this question is predictable, many students memorise a lot of FACTS to use here, but this is a mistake! You see, in IELTS Part 1 we almost always ask you to describe your OWN experience of your hometown, not to describe the town itself.
So, the examiner might ask you: What do you like about the area that you live in? Or: What would you like to change about the area where you live? These questions change all the time so you really have to listen carefully and respond naturally to the question that you are given! 
The only exception to the "memorising" rule is that you should be able to clearly describe your job or your current studies. For some students this will be easy i.e. "I am a teacher" but for some this can be quite difficult i.e. "I'm a quantity surveyor". Just make sure that you can say your job title or academic course accurately.
Finally, if the examiner asks you "Do you work or are you a student?" and you do both (for example you are a student with a part-time job) then I would choose the one that is your MAIN focus. This will help the examiner to choose the right set of questions. In the same way, if you are unemployed, then choose the answer that is closest to your current position.
For example, if you are unemployed because you have just left school or university, then say that you are a student. If you have just left your job because you plan to move abroad, then say that you work. It is OK to "lie" here – just make sure you get the set of questions that will be easiest for you to answer!
---
Want to learn great topic-specific for speaking part one from three native speakers (who are not Nick and I!)? Then, listen to one of our more recent episodes of the My IELTS Classroom Podcast, were we discuss happiness, maths, trees, singing, television and farms!
---
11:56 – 20:39 Common 

Mistake

 2

 – Trying to "force" idiomatic language into your responses! 
We know that after you finish the first frame, you will be asked up to two more on a range of everyday topics. So, that could be clothes, reading habits, celebrations, cinema, photos, cooking, daily routine, sports or any other topic that involves being able to talk about yourself and your habits.
Most high-level students will find that they already have enough topic-specific vocabulary to talk about these things as these are the topics we usually learn about at lower levels. However, you should still check that you have enough lexis by practicing the Part 1 questions from the Cambridge books to make sure you can speak freely about some of the trickier topics like shoes or the sky. If you can't, find the words you need to speak naturally on these topics.
And that is the key to a high score- speak naturally!
I see so many posts that offer students "model answers" to IELTS speaking part 1 topics. But when I read these responses they are totally unnatural because they are trying to force "high-level lexis" into each response, and usually this means including strange idioms that no native speaker would ever use.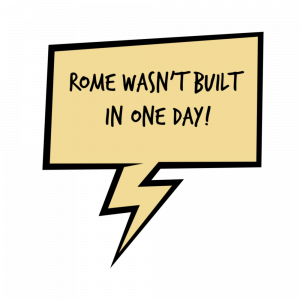 You do not need to use obscure English idioms like "the bees knees" or "the talk of the town" to get a high score here. You just need to be able to discuss the specific topics with ease and some flexibility. For example, if you were asked to talk about shoes then lexis such as shoelaces, the sole, or high heels would all help reach a high score here as would phrases like "a good fit" or "too tight so they rubbed" or "tie up my shoelaces." This is the type of lexis you should focus on.
---
Need help with IELTS Speaking? We have three powerful Speaking Packages designed to teach you all the specific skills needed to get a high-score in the exam. Find out more about them here.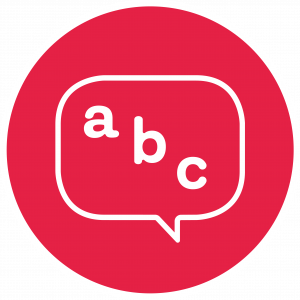 ---
20:40 – 28:00 Common 

Mistake

 3
 – Using the wrong tense!  
Part 1 is the only part of the speaking test where you are guaranteed to be asked to respond to questions in different tenses. This means that you must be able to demonstrate that you can use the present, past and future tenses accurately, and that you can also discuss hypothetical situations using "would".
Most students are able to do this, but even high-level students can make errors with past tenses or confuse "would you like" with "do you like". In the episode, we practice recognising tenses embedded in part one questions and discuss which tenses you should use to respond to them.
28:36 – 36:49 Common 

Mistake

 4

 – Always answering the questions with "yes" and "no"! 
Almost every question in IELTS speaking part 1 can be answered with a direct "yes" or "no", but only using these words is usually a sign of a low-level student. You want to vary your answers as much as possible to sound natural. In the episode, Nick and I offer 5 alternatives to "yes" and "no" including how to use an adverb of frequency, and add "honestly" or "actually" naturally to your response.
36:50 – 44:33 Common 

Mistake

 5 – Counting your sentences! 
Once you have directly answered the question (hopefully not always with yes or no!) you will need to extend or explain your answer. But how long should you speak for? This is a major question in many IELTS forums and one that I think almost everybody gets wrong. Time and time again, I see this recommendation:
You should speak for one or two sentences.
Honestly, this is terrible advice. There are some questions that can be answered very quickly, but you have roughly 25 seconds to respond to each question, and that is quite a lot of time. One or two sentences will only take a few seconds and will not show the examiner your fluency.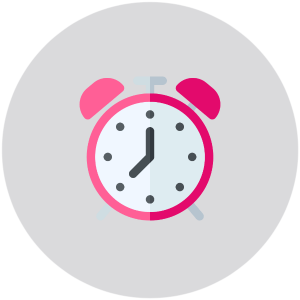 Also, counting sentences is totally distracting! Your brain is already under a lot of stress in the exam so the last thing we want to do is give the task of silently counting the sentences in your responses! All you should do is answer the questions naturally – sometimes you will naturally have short answers and other times you will naturally have longer answers. You should feel free to speak for the amount of time that you need to answer the question – this may sound simple, but the best advice always is! You can read more about this in this blog post, but Shelly will also give you a clear example of this in the episode.
44:34 – 49:50 Common 

Mistake

 6

 – Not responding naturally to "strange questions"! 
IELTS is quite famous for having some strange topics in Part 1 of the speaking exam. Yes, you may be asked about music, films or your daily routines, but you may also be asked to discuss looking at the sky, trees, or learning maths! Remember that there are no correct answers to these questions – the key is to respond naturally (do you see the common theme!). Again, I have a blog post that goes through how you can do this and we give some great examples in the podcast episode, but the two best ways are to repeat the question back to the examiner,
Examiner: When did you last look at the sky?

You: Look at the sky? I have no idea… um, maybe this morning when I wanted to check the weather.
or to make reference to how strange the question is.
Examiner: Do you have a favourite tree?

You: Woah, I have no idea! Nobody has ever asked me that before!
The key is to just have any type of response. Literally, the worst thing that you can do is sit quietly – the examiner knows that the question that they have just asked you is strange, so ANY answer will be good!
50:20 – END Summary of lesson and preview for next week
I hope that this lesson has given you some simple techniques that you can use in Speaking Part 1. If you have any questions about the lessons, then you can email us at hello@myieltsclassroom.com.