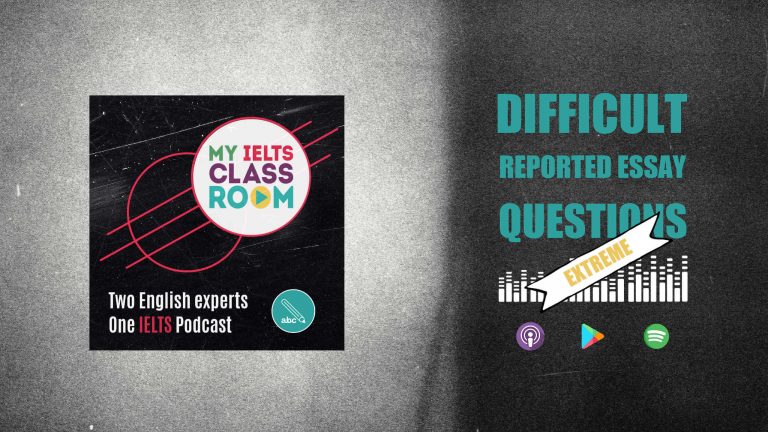 Analysing Difficult IELTS Essay Questions!
Analysing Difficult IELTS Essay Questions!
Every 3 or 4 months Nick and I sit down to review 6 recently reported IELTS essay questions that we think are interesting. Usually, this means choosing questions that focus on topics that we have never seen before, or questions that are in a new format (for example, new types of 2-part questions). However, this week we are doing something different. We are looking at 6 difficult IELTS essay questions. And by difficult, I mean so difficult that even after 30+ years experience teaching IELTS between us, Nick and I struggled to come up with ideas. So, we challenge you to join us in planning these IELTS questions from hell!
In fact, why not scroll down now and attempt to brainstorm ideas for each question BEFORE you listen, so that you can participate actively in the lesson?
Who knows, maybe the the ideas that we finally came up with could save you in your IELTS exam! As always, the questions that we are looking at today are reported IELTS essay questions from 2021. Although I am employed as a professional exam writer (you can read more about this here), it is still impossible for me to be sure that the wording is 100% the same as the genuine questions, so you should use these for practice purposes only.
Below, you can find a summary of the episode, which includes all of the links to useful materials and the times of each part of the discussion (so you can go directly to the part you want to listen to) 🚀
Subscribe to My IELTS Classroom podcast on Apple podcasts here 
Subscribe to My IELTS Classroom on Google podcasts here
---
Discover the secret to writing a Band 7.0+ essay
Then download a copy of our FREE e-book, which explains the most common errors made by test-takers and how you can avoid them. Just click here for your copy.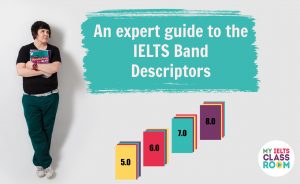 ---
Podcast Summary: Analysing Difficult IELTS Essay Questions!
Nick and I go through each of the following 6 essay questions to break down why we think that they are so difficult:
Advances in science and technology have made the lifestyles in countries much more similar. Do you think it is a positive or negative development?
Individual greed and selfishness have become the basis of the modern world. We need to return to traditional values of respect for family and community in order to create a better world for everyone. To what extent do you agree with these opinions?
With the expansion of population, more and more people live in homes with small outdoor areas. Is this a negative or positive development?
Some scientists think that there are intelligent life forms on other planets and messages should be sent to contact them. Other scientists think it is a bad idea and could be dangerous. Discuss both the views and give your opinion.
The aim of popular TV programs should be to educate viewers on important social issues. To what extent do you agree or disagree?
Some people find it difficult to speak in public or to give a presentation in front of an audience. Do you think public speaking is an important skill? Should public speaking be taught at school?
---
You can find all of our video lessons, including a full 9-hour Grammar course, on our main website www.myieltsclassroom.com. This is where you can also sign up for our IELTS essay correction service or join one of our writing packages. 🚀