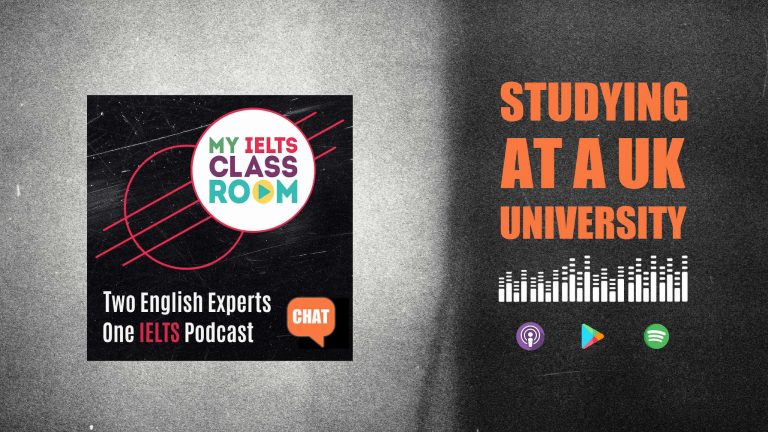 Studying in the UK
Studying in the UK
Education is one of the UK's biggest industries, but is it really worth paying for a higher education in the UK? And how can you choose the university and the degree course that is right for you? Well, in today's episode, Nick will look at both of these questions in detail, before discussing what you need to apply for a UK Student visa. This is a great opportunity to hear two native speakers, each with personal experience of studying in the UK, giving advice on how to make the most of your experience studying abroad. Plus, you will get the chance to hear what our previous students feel about their time studying in the UK.
Disclaimer: Nick and I are IELTS experts, but we are not migration agents. You should use the information in this episode to help you decide if staying abroad is right for you, but you should also do your own research regarding current prices and visa regulations as these are subject to change.
Below, you can find a summary of the episode, which includes all of the links to useful materials and the times of each part of the discussion (so you can go directly to the part you want to listen to) 🚀
Subscribe to My IELTS Classroom podcast on Apple podcasts here 
Subscribe to My IELTS Classroom on Google podcasts here
---
Podcast Summary: Studying in the UK
00:00 – 04:45 – I

ntroduction (Shelly has been to Kaliningrad and Nick has some new socks)  
04:48 – 27:29 –  Is studying in the UK the right option for me?
Let's be honest – studying in the UK is not cheap. With student fees starting at £10,000 a year for an undergraduate course, and the cost of living bing about the same, you can expect to pay a minimum of £40,000 for a two year course, and £60,000 for a three year course, but you can triple that amount if you want to study a course school as medicine. So, this obviously leads to the question, is studying in the UK really worth the cost? Well, I think that the answer to that question depends on the following factors:
Will it really help you in your future career? Thanks to big universities like Oxford and Cambridge, the UK has a reputation for being one of the best education providers in the world. However, is the standard of education really that much better than in your home country? Will it really help you to climb the career ladder more quickly or gain promotion at work? This is something you should consider before you mark on a cost degree. However, it is undeniable that studying in the UK will allow you to network with local and other international students, and for many, those connections along can justify the degree costs.
Should I study an undergraduate or postgraduate course abroad? If cost is a major issue for you, it may be better to wait to study a postgraduate course in the UK. Not only will you have a better idea of your career path at this age, but you will also be that little bit oder and more mature. This means that it is more likely that you will make the most out of your time in the UK.
Is there a British University with a branch campus in your country? What do you really want from a British university? Is it the experience of living abroad, or just the degree certificate? If you are most interested in the knowledge you will receive, then you may want to explore the possibility of studying at a branch university, which are official campuses run outside the UK. For example, I graduated from the University of Nottingham, and I know that we have a branch in Malaysia. Similarly, Nick's university, Leeds Metropolitan University, has a brach in India. In fact, branch universities from British, American, and Australian universities are appearing all over the word, with 37 in UAE alone. If you would like to combine the benefits of gaining an international degree with the comforts of saying in your home country, then this could be a good option for you.
Is your language really good enough? Obviously, to study in the UK, you will have to prove that you have a high-enough level of English to satisfy the visa requirements. However, for undergraduates, the required level of language is relatively low (for example, a 5.5 or a 6.0 in IELTS) and you may want to consider if you can realistically perform well in a degree course delivered  in English. Sure, lectures are recorded now, so you an listen to the the again, and we have a lot of translating tool, but the truth is that being able to learn difficult concepts in a second language is not easy.
I do not regret studying in the UK. but I always think that If I could understand English, I would have gained more knowledge. I was not ready. So now I am still struggling with English.  When I was studying IELTS, I knew a variety of vocabulary. While I was studying the master course, I only used limited vocabulary for the subject, and most of the time was writing, reading, and listening. So my speaking has not improved and I have forgotten many of the vocabulary needed for everyday life.

Asana, Japan 
Do you want to take advantage of the new GRADUATE ROUTE VISA? There's great news for anyone considering studying in the UK in 2021, as the government has announced that its new Graduate Route post-study work visa will open on 1 July 2021. This means that gradates from UK universities are now able to stay in the UK after graduation to look for work, which can be a great step on the path to permanent residency. Masters graduates (and Bachelors graduates) can live and work in the UK for up to two years. PhD graduates can live and work in the UK for up to three years. If your main aim for studying in the UK is to move their permanently, this new visa will make it much easier and go a long way to justifying the cost of your degree.
---
Want to learn genuine academic skills that can help you when you arrive at University? Join one of IELTS Writing packages!

---
27:30 – 41:38 – How can I choose the right university and course in the UK?
OK, so you have decided that studying in the UK is the right option for you, so the next step is choosing the best university and curs for you. In many respects, this is the most important decision that you will make as it will fundamentally affect the whole experience you have as an international student.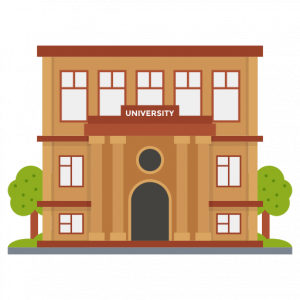 Look at the University league tables: Every year, a number of league tables are published that rank each of the Uk's universities according to a number of criteria (level of teaching, student satisfaction, etc) These tables can be a bit of a minefield as they can differ significantly, but they are a good way of getting an overall view of where the different institutes place in relation to one another (although Oxford, Cambridge,  St Andrews  and Durham are almost always in the top four) I recommend that these:

The Guardian: https://www.theguardian.com/education/ng-interactive/2020/sep/05/the-best-uk-universities-2021-league-table

Investigate the league tables for your particular course:  Although the university league tables are a good place to start, you will find that position of each subject can cary greatly depending on subjects. I recently helped one of our students, Zina, apply to dentistry schools in the UK. I discovered that Plymouth has one of the most respected dentistry courses despite being low on the over university league table.
Take an in depth look into the course you are interested in: Once you have selected two of three universities that look promising, take a deep dive into what the courses will actually cover. What modules will you have to undertake?  Will you have a chance to do a year abroad or get practical experience? At the end of the day, this is what you are actually speeding your money on, so find out as much as you can about the curriculum to see if it really matches your needs. You may be surprised that courses with the same names cover vastly different content!
Try to visit the universities that you are interested in: Obviously, the best way to do this is to attend an open day to have a look around and get a feel of the campus. However, travelling to the UK may not be possible for many young students (particularly now with the COVID pandemic). However, just because you can't physically visit the campus, it doesn't mean that you can't find out more about it. Many universities visit education fairs and conferences in cities across the world, and there are often local agents that you can talk to. REMEMBER THAT EDUCATION IS A BUSINESS AND YOU HOLD ALL OF THE CARDS. The universities expect you to reach out to them with questions, so make sure you do!
Try to find out more about the university or course from recent students:  The beautiful think about choosing to study abroad today is that you can find out lots of inflation about what campus life is really like from social media. Is there a Facebook group for international student's from the university you interested in? Can you get some feedback from other people in your country who have recently graduates or are still there? Information from fellow international student can be invaluable as it gives a real picture of what life is like studying in the UK.
Think about other no-educational factors. Although you will probably want t consider the quality of education above all else, there are other factors that may influence your choice of university:

Do you have friends or relatives already studying at a university or living nearby?
Is the cost of living more suitable for you outside of London or in a small city?
Do you have an extra-curricular activity (such as a sport) that's important to you
Do you want to go home frequently so need to be close to an airport?
How many other people from your country go to the university you are researching?
41:39 –  End – What do I need to apply for my UK student visa?
Once you have decided which university course you want to study and have successfully applied to the university, the only thing left is to apply for your Tier 4 UK student visa. In order to meet all the UK student visa requirements, you'll need to provide:
Details of your passport
A recent photograph
An unconditional offer of a place on a course offered by a licensed Tier 4 Sponsor, evidenced by a 'Confirmation of Acceptance for Studies' (CAS) form from your course provider
Proof of adequate English language skills, demonstrated by passing one of the secure English language tests. The score that you need will depend on the university you are applying to and the course (undergraduate, master's, or post-graduate). You will need to check the university's website to confirm this. IELTS is only one of the tests accepted in the UK, but in our opinion it is the best choice as it will prepare you best for academic life in the UK.
Proof you have financial support throughout your stay in the UK. This can take the form of bank statements or a letter from your financial sponsor, showing you can cover your tuition fees, accommodation and living costs. How much money you need depends on where you will be studying. You'll need either £1,334 per month (for up to 9 months) for courses in London or £1,023 per month (for up to 9 months) for courses outside London. However, you

 don't have to show this if you are from a country listed under the 'differential evidence requirement' (

check the UK government website for this)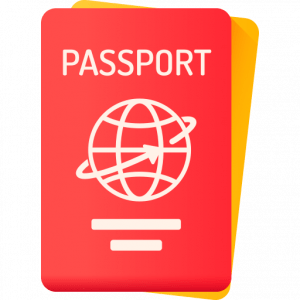 The current application cost for a Student Visa is relatively low (£348 to apply from outside the UK and £475 to extend or switch to a Student visa from inside the UK) but remember that you will also have to pay the NHS surcharge. This is a fee that will allow you to use the National Health Service while you are living and studying in the UK. This costs a massive £470 per person per twelve months of leave granted, so if your degree course is 3 years, you will need to pay £1,410. Make sure you take this cost into account!
---
If you are looking for an IELTS course that will not only help you reach your target admission band scores, but will also prepare you for academic life in the UK, then you can find all of our live and video courses on our main website www.myieltsclassroom.com. We recommend that you join one of our writing packages as this will not only give you access to our entire video library for writing and grammar, but also a seat in our daily group lessons for reading, listening, and speaking. 🚀