Cambridge IELTS 17 Reading Timur Gareyev
Join Nick and I today to complete the Cambridge IELTS 17 Reading Timur Gareyev, which is Passage Three from Test Four. In the lesson, we will demonstrate how you can use our Read Once, Read Well technique to ensure that you have time to read the entire text. If you have not listened to our previous episode about the technique, then I strongly recommend that you do so before you listen to today's lesson.
It will explain why scanning and skimming is the biggest lie ever told to IELTS test-takers and is the reason why so many receive much lower scores than they deserve in the reading exam. Plus, it outlines our unique technique for approaching all of the questions at the same time.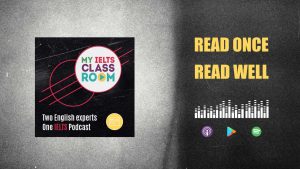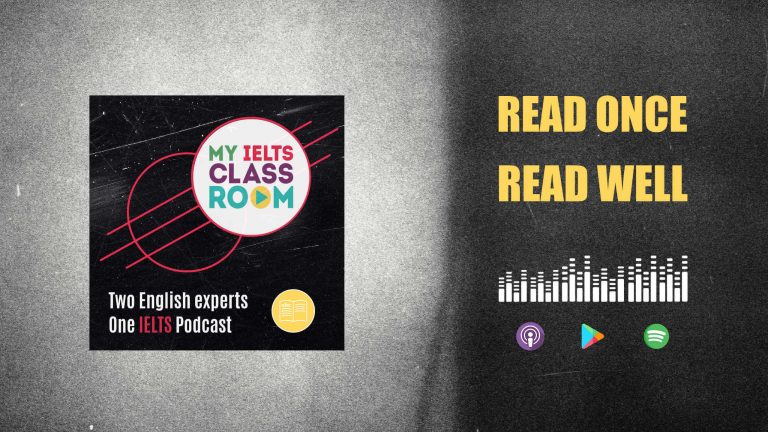 Then, in today's episode, we will show you how to put the technique into action. First, we will explain how to analyse the questions before you read, which will be a nice revision of True / False / Not Given and Summary Completion questions for those who have missed previous lessons. Plus, we will look at Information Match questions for the first time and explain what we think is the best approach. Then, we will move through every paragraph, answering all three sets of questions at the same time, explaining the answers as we go.
We will read excerpts from the passage in the podcast, but you will get more out of the lesson if you attempt the reading yourself first. You can find a copy of Cambridge IELTS 17 Reading Timur Gareyev on this link.
Subscribe to My IELTS Classroom podcast on Apple podcasts here 
Subscribe to My IELTS Classroom on Google podcasts here
Become a Patreon to gain access to extra BONUS episodes here