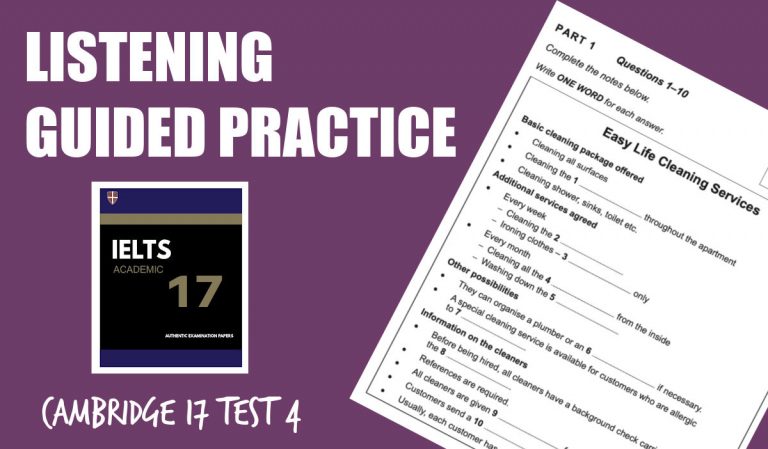 Let's do the IELTS Cambridge 17 Test 4 listening test!
Hey! Join Nick and I today to complete the full IELTS Cambridge 17 Test 4 listening test. We will starting by giving you a chance to listen and complete the test on your own, before going through each question to give you the correct answers and to discuss why some items were easy and others were more difficult.
Click here to download the questions for the lesson
We were surprised by the difficulty level of some of the sections of the test, and there was definitely a new "tactic" happening in Part 4 that we had never seen before. In fact, if you are struggling with listening, why not complete our YouTube lesson that will show you how to follow the notes to find the answers in Listening Part 4?