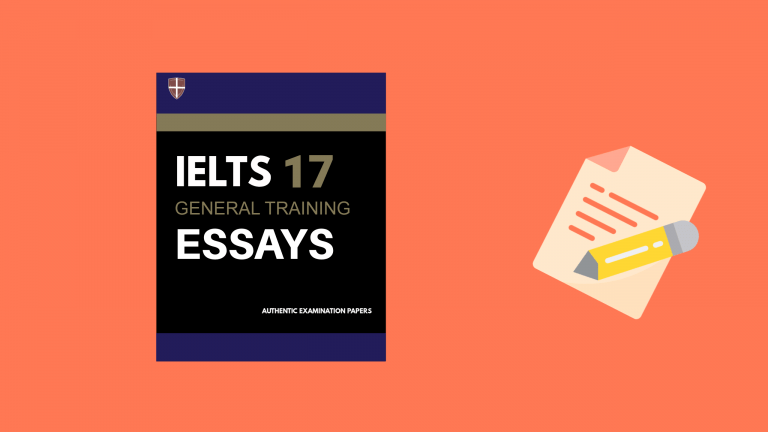 All Cambridge IELTS 17 General Training Essays Analysed
Hey! Yes, Nick and I have finally got out hands on a copy of the new Cambridge IELTS 17 General Training book, so today we look at the four essay questions to discuss how difficult they are, how they should be approached, and what ideas we would use as the basis of our arguments in the body paragraphs.
As usual, there are some familiar topics here, but there are also two totally new topics, and a question format that neither of us have seen before, do this is not an episode to miss!
Below, you can find a summary of the episode, including the four questions that we will analyse and links to useful articles. 🚀
Subscribe to My IELTS Classroom podcast on Apple podcasts here 
Subscribe to My IELTS Classroom on Google podcasts here
Become a Patreon to gain access to extra BONUS episodes here

---
Generating your own ideas for the Cambridge IELTS 17 General Training Essays
As always, we recommend that you spend time analysing the questions and coming up with your own arguments before you listen to the episode. Why? Well, Nick and I won't be sitting on your shoulder in the real test, so it is important that YOU actually take the time to come up with arguments first, and then compare your own ideas to ours. That way, you will see where you went "wrong" and also where you went "right", which is a key component of learning!
Start by analysing the question well. We have a lesson about this, but very simply, make sure you understand what the main topic of the essay is, and what information you are being asked to provide. Then, write down all of the ideas that first come into your head, before organising them logically to make address the question fully and clearly! Good luck!
In the future, people may no longer be able to pay for things in shops using cash. All payments may have to be made by card or using phones. Do you think this will happen one day? Why do you think some people might not be happy to give up using cash?
In some countries, more and more people are hiring a personal fitness trainer, rather than playing sports or doing exercise classes. What are the reasons for this? Is this a positive or negative development?
It is better to buy just a few expensive clothes, rather than a lot of cheaper clothes. Do you agree or disagree?
Some people that it's a good idea to socialise with work colleagues during evenings and weekends/ Other people think it is important to keep working life completely separate from social life. Discuss both these views and give your own opinion.
Want to learn how maximise your writing score with an ex-examiner? Then why not find out more about our Gold Writing Package. It contains everything you need to get a 7.0+ in Writing Task One and Task Two.