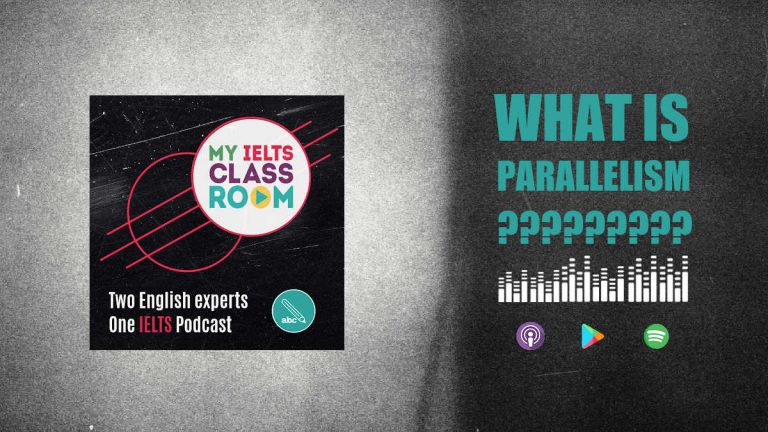 What is parallelism and why do you need to use it in your IELTS writing?
Yes! That's right – this week Nick and I are looking at a grammar point – parallelism! This is not a topic that is widely discussed in the IELTS world, but if you are looking for a score of 7.0 or higher in Writing, it is definitely something that you should pay attention to.
In today's lesson, Nick and I will explain what parallelism is, and take you through the different situations it should be used. We will start with simple examples about parallelism in lists, before moving on to how parallelism should be used in compare and contrast sentences.
If you have never heard the term "parallelism" before, you may want to start by reading one of our most popular blog posts, An Introduction to Parallelism, which gives some simple examples before you listen: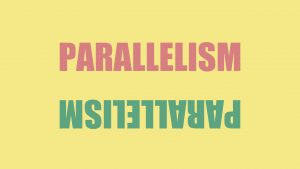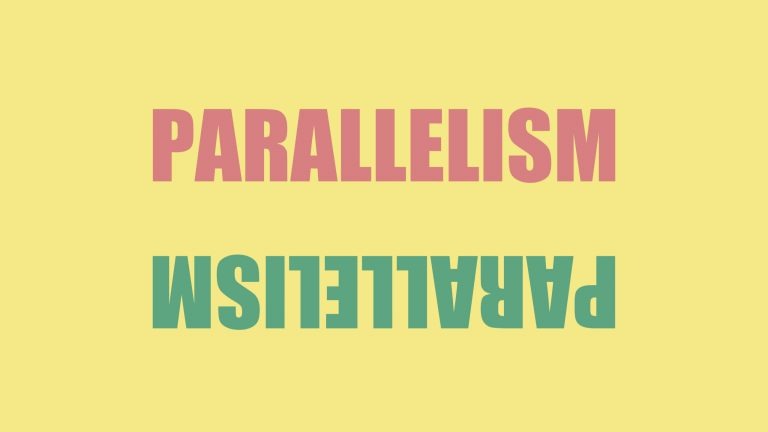 Below, you can find a summary of the episode, which includes all of the links to useful materials and the times of each part of the discussion (so you can go directly to the part you want to listen to) 🚀
Subscribe to My IELTS Classroom podcast on Apple podcasts here 
Subscribe to My IELTS Classroom on Google podcasts here
---
What is parallelism and why do you need to use it in your IELTS writing?
Parallelism is making sure that the words you write in a list, or in a sentence that compares or contrasts, follow the same grammatical pattern. For example, when writing a list, you would want every item i to be either a noun, or an adjective, or a gerund. Having one of each type of word would sound awkward and not have parallelism.
However, rather than writing lots of rules about parallelism, today's lesson is fully interactive. We will be teaching you how to apply parallelism correctly by showing you examples of sentences where the parallelism is poor.
Here are the examples that we discuss in the lesson. Every sentence contains an error. Why not have a look at the sentences now to see if you can identify the error and correct it.
Errors with parallelism in lists
I enjoy playing tennis, watching TV and eat pizza.
The film was short, interesting, and excitement.
Families with different beliefs, religious, and traditions enjoy celebrating family events.
Errors with parallelism in compound sentences
For example, a person with a low-paid or undesirable job can use their free time to study medicine by themselves and saving towards university fees.
As the development of technology and automatization starts transforming the employment sector and allow more workers to work less hours, unemployment grows.
It is true that people in some countries tend to buy used items rather than purchasing new products.
Errors with parallelism in passive sentences
The more people spend on family events, the more love and respect to relatives is shown.
Errors with parallelism in Academic Task 1
However, in France the price was stable for the first three years, with the figure being approximately $1.70 per kilogram and only then started to fluctuate.
A quarter of men held a school certificate and 20% a university degree.
On the other hand, in terms of the price of bananas, Japan was the most expensive while America had the lowest cost.
In terms of individual sources, while home heating uses the most energy, water heating is the biggest source of emissions.