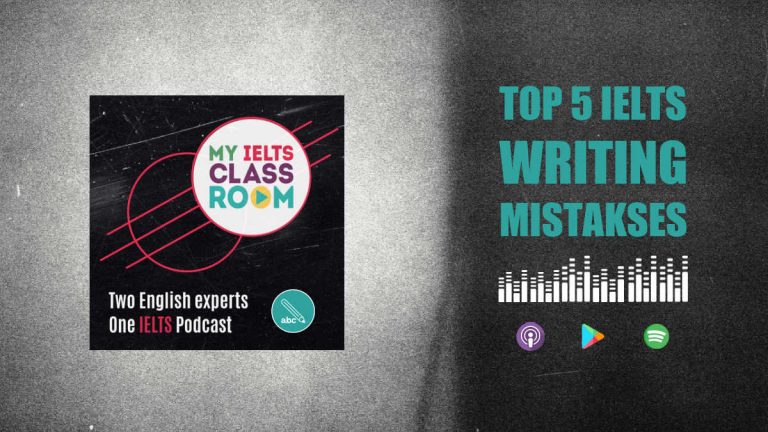 Top 5 IELTS Writing Errors
Hey! Every week, Nick and I mark at least a dozen first assessment essays from our students. This is the first essay that students send as part of their writing package, and gives us an opportunity to see what their current score is and what areas we will need to work on to help them reach their target score. Obviously, all students are unique and have their own problem areas, but time and time again we see students making the same mistakes. Today, Nick and I want to show you what the top 5 IELTS writing errors are, and explain how you can avoid them.
Below, you can find a summary of the episode, which includes all of the links to useful materials 🚀
Subscribe to My IELTS Classroom podcast on Apple podcasts here 
Subscribe to My IELTS Classroom on Google podcasts here
Become a Patreon to gain access to extra BONUS episodes here
---
Top 5 IELTS Writing Errors
To prepare for this podcast, I asked Nick to think about what would be his Top 5 IELTS Writing Errors while he was marking the first assessments this week. I did the same, so that we could compare them in the episode. The result? Two lists that were different by very similar! Obviously, we will explain the points in more detail in the lesson, but here they are.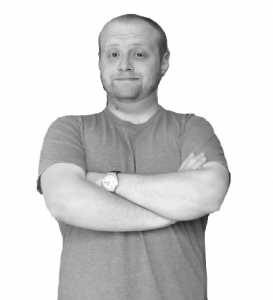 Nick's Top 5 IELTS Writing Errors
Poor introductions
Missing or unclear topic sentences
Paragraphs with no development (or poor development)
Poor conclusions
Using the wrong tense or verb form (particularly when the question includes the word "should")
Nick's list focuses heavily on the "nuts and bolts" or essay writing i.e. how to make sure that all three main parts of your essay are correct. If you are not not sure how to write a good introduction, body, or conclusion to an essay, then you may want to complete our free Introduction to IELTS Essay Writing lesson.
---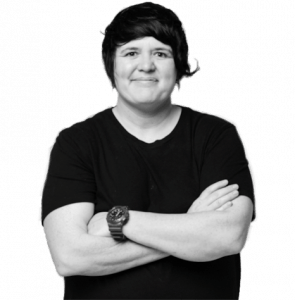 Shelly's Top 5 IELTS Writing Errors
Trying too hard with paraphrasing (i.e. students wrongly believing that they cannot repeat a word OR  feeling that the best word is the most unusual word)
Poor or missing topic sentences
Ideas that are off-topic (i.e. they do not address the question)
Overuse of transition signals
Grammar errors that are strongly connected to their first language