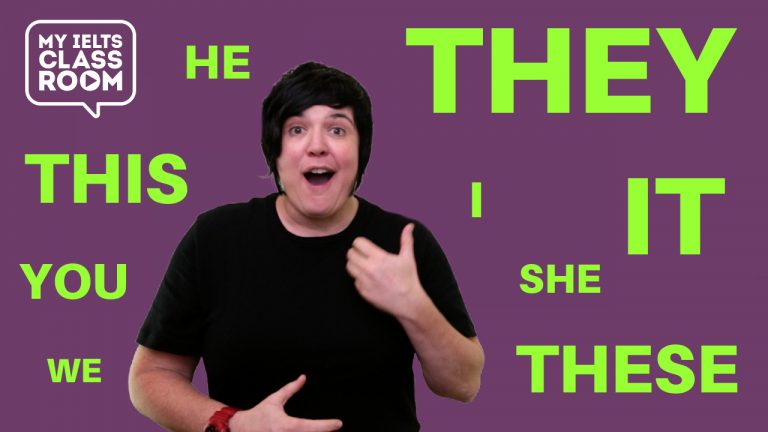 How to use referencing in IELTS writing to get a 7.0+
Hey! If you are aiming for a 7.0 or higher, then you absolutely must be able to use referencing in IELTS writing accurately.But, what is referencing? And what are the common problems that IELTS test-takers face when trying to use it in their work? (Did you see the two examples of referencing there?!!)
That is what Shelly will be teaching you today in this free video lesson. Plus, she will also talk about using synonyms accurately in your IELTS writing. And, believe me, that is something almost every IELTS test-takers needs to understand!
Why do you need to use referencing in IELTS writing?
Good question! Referencing is one of the criteria given for Coherence and Cohesion in the IELTS band descriptors. If you are not able to reference accurately in your essay or letter / report, you will most likely be able to score no more than a 6.0 in this area.
As you can see below, to be awarded a Band 6.0, there must be evidence of referencing, but it will be unclear or inappropriate in placed. However, for a 7.0, you need to be able to reference accurately.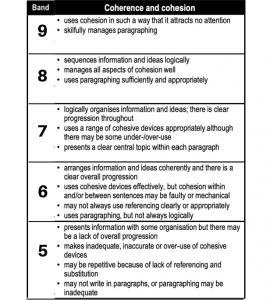 The good news is that with the right guidance every student should be able to apply the basics of referencing in IELTS writing with relative ease. However, remember that referencing is only one element of your score for coherence and cohesion. To ensure a 7.0, you must also be able to paragraph clearly, use transition signals, and have paragraphs that progress.
You can find out more about all of these aspects of Coherence and Cohesion in this blog post.