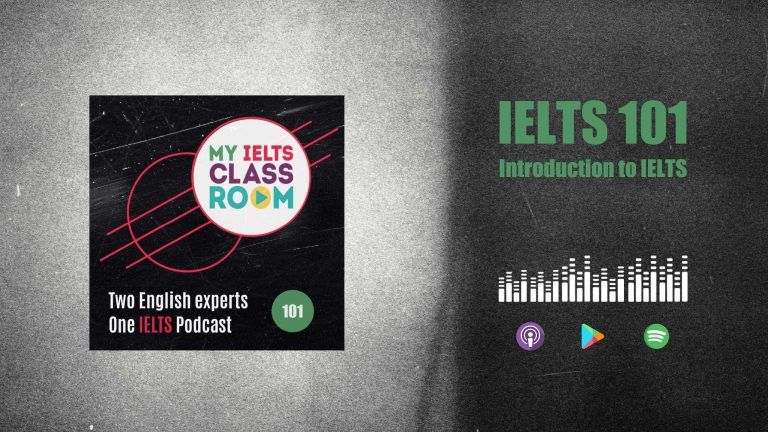 Introduction to IELTS
Welcome to My IELTS Classroom podcast. In this first episode of our IELTS 101 series, Nick and I introduce you to every part of the IELTS test. Today, is an introduction to IELTS or, in other words, an introduction to the most basic facts about the IELTS exam.
If you are just starting your IELTS preparation, then this is the perfect place to start, as we will  cover everything about the IELTS exam, from what "IELTS" means to how your final score is calculated (and everything in between!).
Below, you can find a summary of the episode, which includes all of the links to useful materials and the times of each part of the discussion (so you can go directly to the part you want to listen to). You can see every episode of the podcast here 🚀

Subscribe to My IELTS Classroom podcast on Apple podcasts here 
Subscribe to My IELTS Classroom on Google podcasts here
---
Podcast Summary: Introduction to IELTS
00.00 – 2.34

: Introduction to the episode (the weather is good!)
02.34 – 3.22

: What does the word "IELTS" mean? 
IELTS stands for the International English Language Testing System, and it is an internationally recognised test of your English proficiency. The results of the test are recognised by many governments and educational institutes around the world as an accurate and fair test of a student's level of English.
03.23 – 10.05

: Who runs IELTS? 
IELTS is jointly owned and run by three organisations:
Cambridge Assessment English (who write the tests)

British Council (a British company that runs 50% of test centres)
IDP: IELTS Australia (an Australian company that runs 50% of test centres)
It doesn't matter if you sit at a British Council test centre or an IDP test centre, the test you take will be exactly the same. Your test will also be marked in exactly the same ways!
However, every test centre is a separate business, so there might be small differences in terms of the administration of the test i.e. the room where you sit the test, or the quality of the equipment that you use. You can read more about the relationship between Cambridge, the British Council and IDP in this blog post.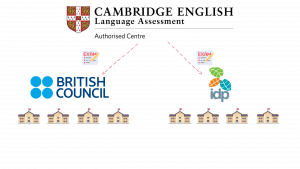 10.00 – 12.27 How can I find my local test centre and how much does the test cost? 
There are 1,100 test centres in 140 countries. You can find your local test centres on the main IELTS website (do not trust any other link): https://www.ielts.org/book-a-test/find-a-test-location.
Once you know the names of your local test centres, you can Google to find reviews and decide which one will give you the best service. Remember, the price can vary between centres, so you should check that too, but they are roughly around $200 at the time we recorded this!
12.28 – 12.55 How long is the IELTS 

certificate

 valid for? 
An IELTS certificate is only valid for two years from the date that you sit your test, so only sit when you are ready to actually use your certificate.
---
New to IELTS? Why not start your preparation for IELTS Writing on the right foot by finding out the basic facts here
12.56 – 16.30 Why do people need an IELTS certificate? 
There are two main reasons why people take the IELTS test. The first is because they want to go and study in an English-speaking environment. The second is because it will allow them to migrate for work. However, people also sit because they want to register with a medical council in an English-speaking country, or because they just want to test their level of English.
The reason why you are taking the exam is important, because it will help you choose which type of IELTS exam to take: Academic or General Training. 
Here is a short guide to help you choose the right test:
You will sit for the IELTS Academic exam if
you want to study for a degree, master's or PhD in an English-speaking country
you are a doctor, dentist, chemist or pharmacist who needs to register with a professional body in another country
you are a teacher who trained in another country but now wishes to teach in Australia
You will sit for the IELTS General Training if
you are moving to an English-speaking country to attend secondary school
you want to migrate to Canada, Australia, the UK or New Zealand
you want to apply for a skilled-worker visa (but are NOT a medical professional)?
Make sure you take the right test. For example, if you want to migrate to Canada but you sit the Academic test instead of the General Training test, you will NOT be able to use the certificate (which meant the exam was a waste of your time and money). If you are planning to migrate to the UK, you may need to sit the UKVI IELTS.
The UKVI test is exactly the same as the Academic paper, but the security for the test is stricter (i.e. they video record every part of your test). Again, always make sure that you are registering for the right test by contacting your test centre. Remember, this is just a general introduction to IELTS – only you know the exact circumstances of why you need the test!
16.31 – 23.50 What IELTS  score do I need? 
The exam uses a scale from 0 (lowest) to 9.0 (highest) to assess your level of language. You will be given a score for each of the 4 sections of the test (listening, reading, writing, and speaking) – this can be a FULL mark (e.g. 7.0) OR a half-mark (e.g. 6.5). The average of the four scores will determine your overall score. Please note that IELTS rounds UP for 0.25 or 0.75:
For example, if you scored: Listening: 7.0, Reading: 7.0, Writing: 7.0, Speaking: 6.5, then your overall score would be 7.0: 7.0 + 7.0 + 7.0 + 6.0 = 6.75↑ = 7.0
However, if the average of your four scores is between 0.00 and 0.24, or 0.5 and 0.74, then your scores are rounded DOWN to the nearest 0 or 0.5. For example, if you received these scores: Listening: 7.0, Reading: 7.0, Writing: 6.5, Speaking: 6.0, then your overall score would be 6.5: 7.0 + 7.0 + 6.5 + 6.0 = 6.625↓ = 6.5
This is all very confusing, but you can always message us if you need help understanding the maths! Also, you should note whether you are required to have an overall IELTS band score, or a particular score for each part.
Many countries and institutes demand that you achieve over a particular score in EVERY part of the exam. This can be tricky if you find one part of the test more difficult than another. For example, it's common for people wishing to migrate to Canada to need the following scores.
Listening: 8.0, Reading: 7.0, Writing: 7.0, Speaking: 7.0 = Overall Score 7.0
Even if you achieve higher scores in some bands or an overall 7.0, you MUST achieve at least 8777 in order to satisfy the visa conditions (i.e. if you get a 6.5 in writing, you do not qualify for the extra points, even if you get a 9.0 in listening).
The results needed to migrate also vary greatly. Are you a skilled worker who is migrating for employment, or are you married to one? Do you need a lot of points for your skilled migrants visa? These will all affect the scores you need to move abroad. Again, you are advised to check with the migration department of the country you plan to move to.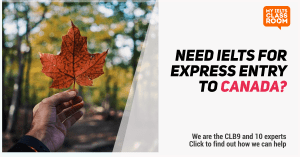 The same is true for students who plan to study abroad. Most undergraduate university courses require a 6.0, but some may require less (5.5) and others more (6.5). The only way you can be 100% certain of your target score is to CHECK with your university or migration agent.
Finally, it can often be difficult for students to understand what the different scores mean. You may find this chart (which compares IELTS to other Cambridge tests) helpful to understand your current level. You can see that B1 is roughly between a 4.0 and 5.0, B2 is between 5.5 and 6.5, and C1 between a 6.5 to 8.0. If you do not know your current level, then you can complete a placement test on the official Cambridge website. 
Please remember that even if you have a good level of English, IELTS is designed to test both your level of language and your academic skills, so you will need to spend some time preparing before you sit the test.
24.19 – How are the IELTS Academic and IELTS General Training exams different?
In both tests there are four sections (listening, reading, writing, and speaking). The listening and speaking tests are the same for both exams, but there are small differences in the reading and writing tests.

In both exams, you will be tested on your ability to listen, read, write and speak in English. However, the focus of the exams is different. IELTS Academic is for people who are going to study abroad, so the exam is designed to see how students will be able to cope in an academic environment.
On the other hand, candidates who do IELTS General Training are planning to live and work abroad, so this exam tests if people have the English-language skills to do this. The speaking and listening exams for both tests are THE SAME. The writing and reading exams are DIFFERENT:
Academic Writing: You will write

an academic report

(150 words) and

an essay

(250 words).
General Training Writing: You will write

a letter

 (150 words) and

an essay

(250 words).
Academic Reading: You will have 60 minutes to answer 40 questions based on

3 long academic texts

(800 words each).
General Training Reading: You will have 60 minutes to answer 40 questions based on

up to 8 texts

  – one long text about a general topic (800 words) and up to 7 shorter ones focusing on social survival and work.
29.47 – 31.26 Do I take all of the tests on one day?  
You will always take listening, reading and writing on the same day (in that order). In some countries the tests are in the morning, but in others they are in the afternoon, so you will need to check with your centre. Because speaking is a face-to-face interview with an examiner, it may happen on the same day as the other parts of the test or on another day (if there are too many students at your test centre to complete all of the tests in one day).
If this happens, then you can be asked to attend the speaking test up to TWO DAYS BEFORE the other tests or SEVEN DAYS AFTER. If you are travelling to a test centre in another city, you should inform them so that they can try to arrange your speaking test on the same day as the other parts of the IELTS exam.
31.26 – 35.00 Should I take the paper-based test or the computer-based test?  It is now possible to take the IELTS test on a computer. The questions you are asked are EXACTLY the same as the original paper-based test. The only difference is that you type your answers into a computer instead of writing them. I have written a very useful blog post that will help you decide which is best for you. My advice would be to try both to see which you prefer.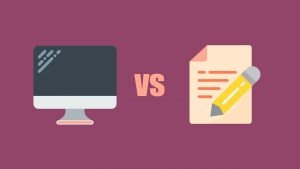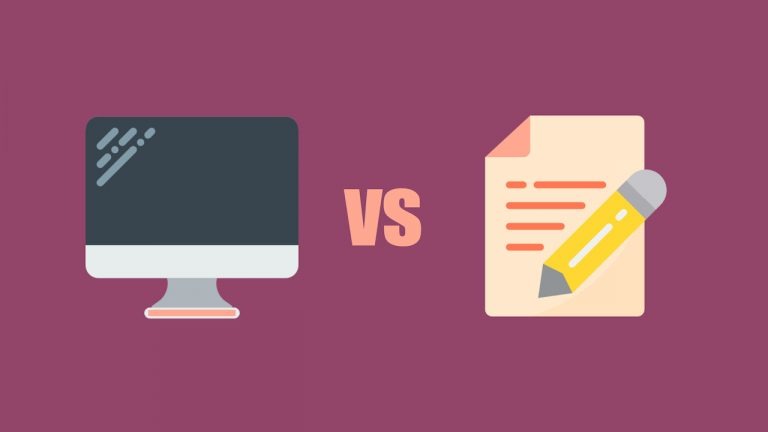 The only other thing to consider is that the computer test is slightly more expensive, but you do get your results more quickly. If you sit the paper-based test, it always takes 13 days to receive your results, but it only takes up to 7 days for the computer-based test (and is often even sooner).
35.28 – 37.19 Quick Review Quiz
Let's test if Nick was paying attention during the lesson by asking him some quick-fire questions.
37.20 – END How long does it take to prepare for IELTS?
If you are already a good Upper Intermediate student (B2), then you should put aside 10 – 12 weeks to prepare. If your level of English is much lower, then it can take between 6 and 12 months. You can find out more about preparation time in this blog post.
---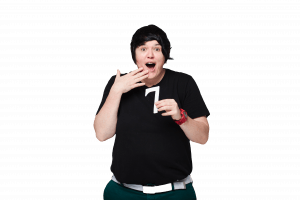 I hope that you found this introduction to IELTS useful and are now more prepared to start your IELTS journey. I promise that if you can find a good teacher, the lessons that you learn now will be of use throughout the rest of your life. Remember, all of our live lessons and video courses can be found on our main website www.myieltsclassroom.com.