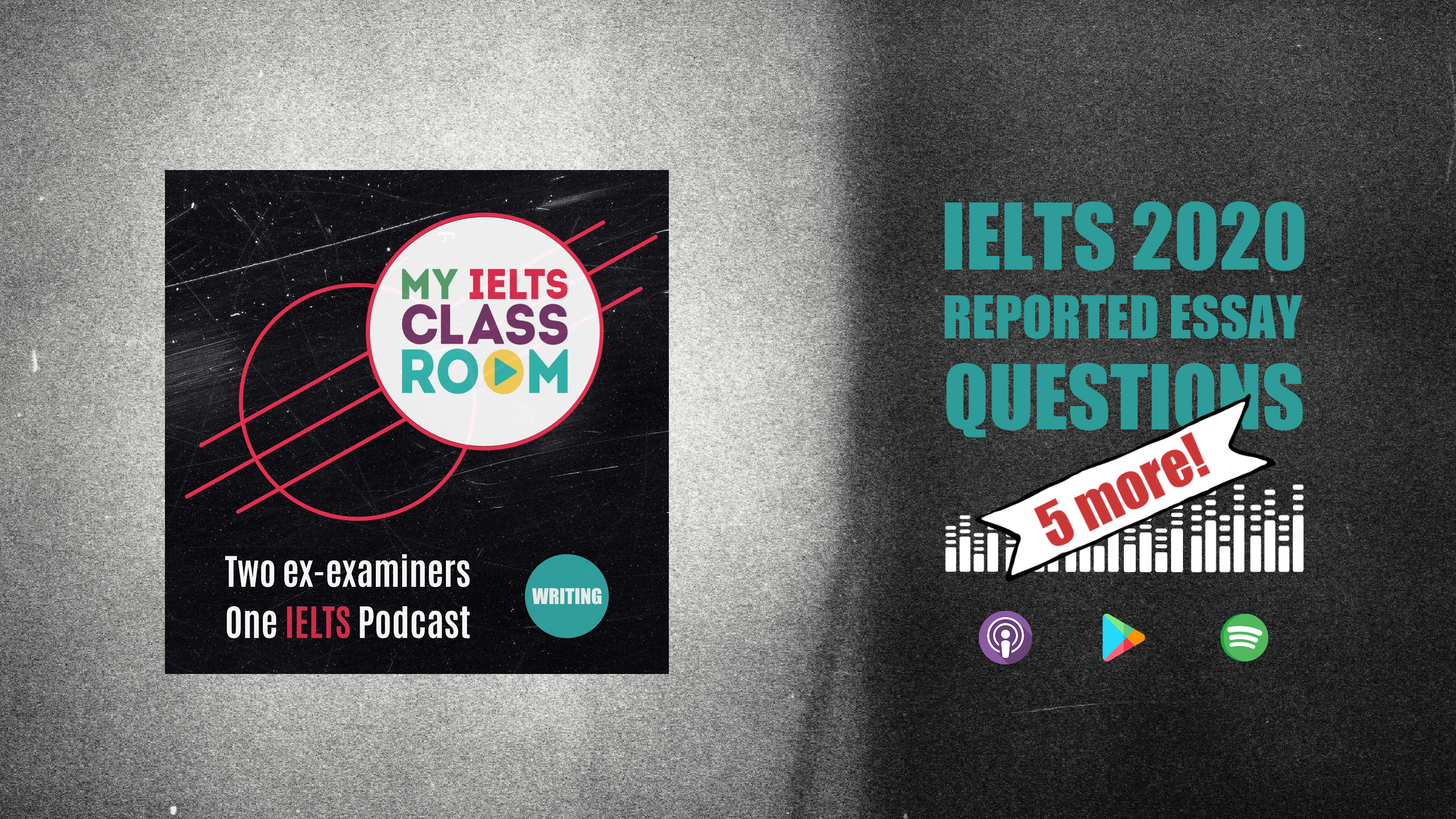 My IELTS Classroom Podcast 25: Five More IELTS essay topics 2020 explained
Five More IELTS essay topics 2020 explained
Hey! Today Nick and I look at five MORE reported IELTS essay topics from 2020. Yes, after the success of our first episode doing this, which is by far our most downloaded lesson (you can listen to it here if you haven't already), we decided to once again breakdown five questions to show you how we would approach them. Plus, this time I have chosen some really DIFFICULT ones. As always, I cannot be 100% sure that the wording of these questions is totally accurate, but they are based on the information provided to me by my students and are edited to be as close to the real IELTS essay topics 2020 as possible.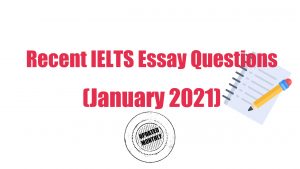 If you would like to see the most recent IELTS essay questions reported by my students (including the ones that Nick and I discuss in today's episode), then you can find fifty in this blog post (which I update monthly).
Below, you can find a summary of the episode. This includes all of the links to useful materials and the times of each part of the discussion (so you can go directly to the part you want to listen to).You can also find every episode of the podcast here 🚀
Subscribe to My IELTS Classroom podcast on Apple podcasts here 


Subscribe to My IELTS Classroom on Google podcasts here
---
Podcast Episode 25 Summary: 5 More IELTS essay topics 2020 explained
00:00 – 05:27 Introduction (It is the birthday month here at My IELTS Classroom!) We are going to spend the rest of the episode looking at these 5 essay questions to explain what makes each one so tricky, and how you should approach them to ensure that you address the task properly. However, I strongly recommend that you spend 5 minutes planning each question before you listen to the rest of the episode.
05:28 – 14:26

 Young children should be punished in the same way as adults if they commit a serious crime (such as a violent attack or a robbery). To what extent do you agree or disagree?

14:27 – 25:37

 

Nowadays, many people use the Internet to get medical advice instead of going to see a doctor? Why is this? Do you think it is a positive or negative development?

25:38 – 36:36 

People today send text messages more frequently than they talk by phone. What are the reasons for this trend? Do the advantages of texting outweigh the disadvantages?

36:36 – 42:47

 

Some people think that school children should be asked to work individually in class. Others believe that working in small groups is better. Discuss both views and give your opinion.

42:48 – END 

Some people think that the best way to learn about business is to study a course at college or university. Others believe that there are other better ways to learn about business. Discuss both views and give your opinion.
There is A LOT of very good advice in the episode, including
why some tasks require topic-specific language to be tackled well
how to best tackle 2-Part questions that ask for causes of a trend and if it is a positive or negative development
which view you should agree with if you are asked if something is the "best way"
Hopefully once you finish the episode,  you will have a much better understanding of how to interpret questions correctly and how to make sure that you find ideas that 100% address them. If you still have problems generating ideas, then maybe go and read my how can you think of ideas for your essay post. This will help you understand the differences between the top down and bottom up approach. These can help trigger ideas for difficult questions. 
---
You can find all of our live and video lessons on our main website www.myieltsclassroom.com, which is where you can also sign up for our IELTS essay correction service or book a 1-2-1 lesson with Nick or Shelly. 🚀