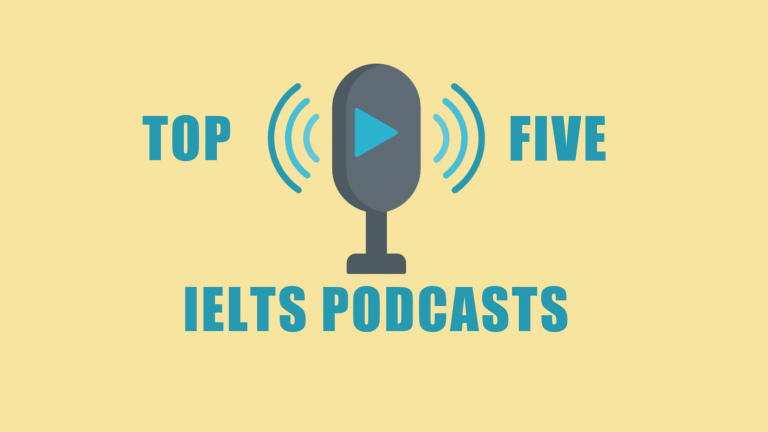 My Top Five Podcasts for IELTS
Hey! My name is Shelly, and I'm a podcast-aholic. I'm not joking. I spend around 2 – 3 hours EVERY DAY listening to podcasts and, if you ever meet me in person, I bet it will take me less than five minutes to tell you something interesting that I have heard in one.  In fact, I strongly believe podcasts are one of the best free resources that IELTS students can use to improve both their listening skills AND their ideas for the speaking and writing tests. If you are not using podcasts for IELTS now, you are really missing out!
However, you should already know the benefits of podcasts for IELTS – I have written a great blog post that goes into detail about why they are such an important learning tool (if you haven't read it yet, click here before you continue). However, every week I get a dozen messages that say "Shelly, what are the best podcasts for IELTS?". So today, I want to tell you my top ten podcasts for IELTS students. I'll give a little run down of why I think that this particular podcast is useful for IELTS and recommend three episodes to get you started.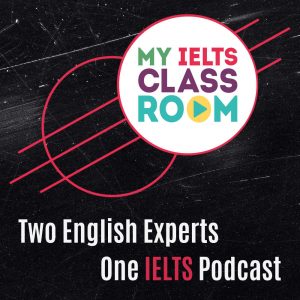 However, before we start looking at general podcasts, I have to mention that I also have my own IELTS podcast! Each week I sit down with my good friend Nick Lone (who is also an IELTS expert) to discuss one aspect of the IELTS exam.  We give advice, answer questions, and generally do everything we can to make life easier for IELTS test-takers.
You can find all of our episodes at https://myieltsclassroom.buzzsprout.com or you can subscribe with your favourite podcast provider:
Subscribe to My IELTS Classroom podcast on Apple podcasts here 
Subscribe to My IELTS Classroom on Google podcasts here
---
Top Five Podcasts for IELTS students
This is the classic podcast for students who are just beginning their IELTS journey and might currently have low-level listening skills. The episodes are short, the topics often coincide with those in the IELTS speaking and writing exams  (technology, obesity, environment etc) and there are typescripts so that you can follow along with the conversation as you listen.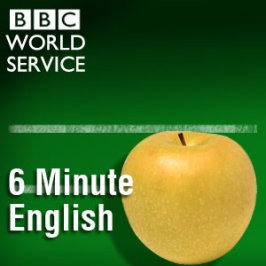 Topic: Mixed (everyday themes)
Good for:

Lower Level students

who want to increase their vocabulary while they listen
Recommended Episodes: Beating a Sedentary Lifestyle / Smartphone Addiction / Is Tourism Harmful?
---
OK, now we move to the opposite end of the spectrum. If Six Minute English is the easiest podcast on our list, then In Our Time is definitely the most difficult. In each episode, you will listen to the host Melvyn Bragg have a round-table discussion with three or four academics. Each programme covers a specific historical, philosophical, religious, cultural or scientific topic. There are no sound effects, no jingles, no attempts to make this "easier", but the conversations are extremely interesting and if you struggle in Listening Part 3 (where you have to listen to more than one speaker) this is EXCELLENT practice.

Topic: Mixed (Academic)
Good for:

Very high-level students

who want / are aiming for an 8.0+ in listening
Recommended Episodes: Ageing / Truth / Bird Migration


---
Want to find our FIVE ways to use podcasts to study for IELTS? Then listen to this episode of the My IELTS Classroom podcast
---
If you are only going to listen to one podcast from this list, then make it Desert Island Discs. The concept is simple: a famous person comes onto the programme and explains which 8 music records they would choose to have with them if they were stranded on a desert island. However, the conversations that come from explaining why they have chosen those particular pieces of music can be truly uplifting. More importantly, this is the BEST model you can ever have of speaking naturally. Many students ask for "Band 9 essays" but what you have here are "Band 9 speaking performances". If you want to improve your intonation and start to sound more "native" when you speak, then this is the podcast for you!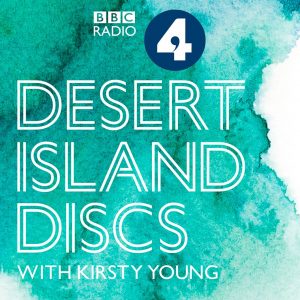 Topic: Interviews with famous People
Good for: Students who want to improve their pronunciation 
Recommended Episodes: All of them are fantastic, but good recent interviews are Daniel Kahneman (Noble Economics Prize winner) / Sheryl Sandberg (CEO Facebook) / Zaha Hadid (Architect)


---
Radiolab is a podcast about neuroscience. Wait! Don't go – I promise you that it is one of the most interesting podcasts you will ever listen to. Jad Abumrad and Robert Krulwicha produce stories that don't really sound like anything else on the radio as they mix sounds, voices and clips to create stories that are factual, interesting and emotional all at the same time. This is an all-round good podcast for IELTS as you've got the variety of voices to stretch your listening skills, plus so many of the topics that are covered in Speaking Part 3. Also, it is just a really great listen!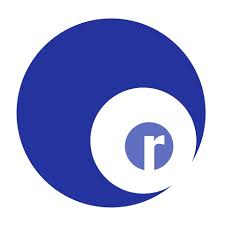 Topic: Science
Good for: Students who want to listen to a podcast that is genuinely interesting and will improve their listening and speaking skills
Recommended Episodes: It's hard to pick, but I would start with some of the early ones: Words / Music / Choice / Colours / Detectives


---
Roman Mars believes that design affects every part of our lives, from the flags we fly above our cities to the materials we choose for the buildings in them (the title of the show means when items function perfectly, the design is 99% invisible). The first thing that will strike you when you listen to this podcast is Roman's voice – it is as smooth as honey and that makes it a good podcast for students who are ready to step up from BBC 6 Minute English to a more challenging podcast.

Topic: Design
Good for: Students who want to move up from BBC 6 Minute English to a higher-level
Recommended Episodes: The Accidental Room / The Colour of Money / The Sound of Sports / Good Bread / War and Pizza


---
So, these are just a few of the great podcasts out there for IELTS listeners. The truth is that ANY podcast is a good podcast for IELTS if it inspires you to listen regularly. Any time that you spend listening to English is going to improve your score.
Did you know that we have just launched new IELTS Listening courses? What?! l know, amazing right! Just click here to check them out 🚀