My IELTS Classroom Podcast 8: IELTS Indicator – the new online IELTS test
IELTS Indicator – the new online IELTS test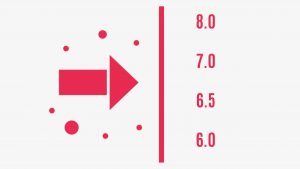 This week the new IELTS Indicator test went live. However, is this new online test from IELTS suitable for every test-taker? Definitely not! Today, Nick and I explain exactly what you should consider before you apply for the test (and there is a lot!). If you haven't already read my introduction post to IELTS Indicator, I strongly recommend that you do so now. I wrote it before we knew many of the specific details that we discuss in today's episode, but it will give you a great introduction to the test.
Below, you can find a summary of the episode, which includes all of the links to useful materials and the times of each part of the discussion (so you can go directly to the part you want to listen to).You can also find every episode of the podcast here 🚀
Subscribe to My IELTS Classroom podcast on Apple podcasts here 


Subscribe to My IELTS Classroom on Google podcasts here
---
My IELTS Classroom Podcast Episode 8 Summary: 

IELTS Indicator – the new online IELTS test
00:00 – 02:35 Introduction (and Nick's new haircut!) 
02:36 – 05:34 Why have IELTS introduced the Indicator test? Tests are cancelled in almost every country in the world because of COVID19 (it is hard to social distance in an exam room or in a speaking test), which is causing problems for all IELTS test-takers. Doctors who are sitting IELTS because they want to register for PLAB are having their careers held up, those who want to migrate to another country cannot submit their visa applications, and those wishing to start a university course in September are currently unable to apply to an academic institution.
Obviously, all of these groups of students are equally important, but it is the final group who are the biggest and have the most pressing need. Right now is the time when European and American universities accept applications for courses that start in September. However, with no IELTS tests running, it's impossible for them to offer students a place as they don't know who has the right level of English to complete undergraduate and post graduate courses. So, to help these universities, IELTS have come up with a solution – The IELTS Indicator test.
05:35 – 08:46 Basic facts about the IELTS Indicator Test.
The IELTS Indicator test is an Academic IELTS test that you can take on your computer at home. It uses exactly the same questions as the paper-based Academic test and the CBT test.
You will do all four modules (including speaking) in one day at home and then be given a certificate after 7 days (we will talk about the technical specifications of the test later in the episode).
Now, let's be clear, this is not a full IELTS certificate. It is just an indication of the score that you may get if you sat the real exam. The idea is that you can use this certificate to apply to a university for a conditional offer (i.e. it is a mock test that shows your potential level of English).
You cannot use the IELTS Indicator test to migrate or to register with a professional body. The only reason you should take this test is to prove your potential level of English to an academic institution.
However, NOT EVERY university will accept the new IELTS Indicator test, so you must contact them to check before you pay for the test.
Also, the test is not available in every country – right now there are 35 countries that offer the IELTS Indicator test. You should refer to the IELTS Indicator website to check if yours is on the list.
The test will only run once every week (again, you can find the time in your country on the ILTS Indicator website).
Again, I discuss all of these points in more detail in my other blog post about the new test, so kindly go there if you have any questions about whether or not the test is suitable for you. IELTS have really left this up to students to find out which institutes accept this new certificate, so please really make sure you can use the test before you sit!
08:47 – 09:30 How much does the new IELTS Indicator test cost? Well, that will depend on where you are in the world. I know that in the UK, the test costs roughly $160 but in Spain it is $223. When we recorded the podcast, we assumed that every country was the same price (and I had found the price in Spain so that is the price we quoted). More or less, this is the same price as the full IELTS test, so you don't want to spend that amount of money unless you really have to!
09:31 – 11:51 Can you use the IELTS Indicator test as proof of English for your student visa? Honestly, I don't know – I can't find any information about this on either the British Council or IDP website. If you are in the EU, then this may not be a problem, but if you are applying from outside the EU or to an American University, you should again ask your academic institution about this. I fear that many test-takers will be given a conditional offer based on their IELTS Indicator result, but then be asked to sit the usual Academic test when the centres re-open. If you can only afford to pay for one set of test fees, then you should wait and take the regular IELTS Academic exam later in the year.
11:52 –  15:49 What are the technical requirements of the IELTS Indicator test? That is a great question and the answer is "A lot". In fact, for many students, even if you need the test to apply to a university, live in a country where the test is offered, and have the money for the test fees, you may find that you are unable to meet the technical requirements. Again, you can find everything online, but here is a summary of what you will need:
A quiet place to sit the exam (which is THREE hours!)
A PC or a laptop (no phones or tablets are allowed)

A stable internet connection

– this is HUGE! If your Internet cuts out in the middle of the test FOR ANY REASON and for ANY LENGTH OF TIME, your test will be void (i.e. you will not receive a certificate)
A computer with a microphone and camera (for the speaking test) and speakers (for the listening test).
I have read the technical trouble-shooting guide for test-takers and it seems that there are a number of things that can go "wrong" on test day, so if you are not technically competent, you may wish to ask a family member to help you set everything up. Again, you don't want to waste $200 because you were unable to log into your test or hear the listening tape-script!
15:50 – 21:17 How will the exam be kept secure? I mean, won't it be easy to cheat if you are at home?  I've spoken a lot in the last few episodes about the importance of test security and we know how strict the conditions are at test centres, so the obvious question is – how are IELTS going to make sure that this is a secure test? Well, you are going to have to download a secure exam browser before you test. I can't be 100% sure how the secure exam browser will work, but I do know how they work for other tests"
You cannot leave the test once it has started – you will probably lose your money if this happens (so this is why a stable internet connection is vital)
You have to show a real-life invigilator the room you are in before the test starts. You usually have to be sat at a desk with no items and be able to show that nobody is in the room with you (you do this through the camera on your computer)
The invigilator will be able to see your screen throughout the test (so you cannot Google the answers!)
The invigilator will also be able to hear the audio in your room via your microphone (so you cannot have a friend in the room helping you)
If you leave the test for any reason, it results in a no-score (so you cannot leave the test to ask a friend the answer)
I expect that there will also be an eye tracker that will see exactly which part of the screen you are looking at. This is again for security. If you are looking away from the screen, it is likely that you are cheating in some way and so this may result in a void test.
21:18 – 26:49 What about the Speaking test? This will happen through  Zoom (which is a free application you can download before you test starts). Essentially, this is just a video call where you will interact with a "live" examiner. This is how Nick and I conduct our mock speaking tests and is a very good platform. Is it the same as a real face-to-face test? No – but it is pretty close!
You will be told the time of your speaking test when you book the Indicator Test. At that time, you will receive an email from your examiner with the Zoom link. If if it doesn't arrive, you should check your junk mail. You will not receive this before the scheduled time of your interview. Then, you simply click on the Zoom link and the meeting room will open. You will need a pen and paper to complete Speaking Part Two.
All of this is actually very straightforward, however, if you have not used Zoom before it might be a good idea to call a friend and practice before your test day so that you are confident about what the system looks like (and how you can open the messages to see your cue card!)
26:50 – 29:45 Which students is the IELTS Indicator test suitable for? I would say any student who wants to apply to a university who either does not need a student visa or who is happy to pay for a second full test later to make that application.
29:46 – END Is this the future of IELTS? Maybe? I think that there will always be a place for the paper-based test as this is a way to test dozens of students at one time, but if this trial is a success and tests are secure, then I do expect to see an at home IELTS test in the future as part of the IELTS jigsaw.
---
So, hopefully now you should know enough about the new online IELTS test to know whether or not IELTS indicator is right for you. Have you taken the test? Then we would love to hear about your experience, so email us at hello@myieltsclassroom.com to let us know how it went.
Remember, all of our Academic writing video lessons are on our main website www.myieltsclassroom.com, which is where you can also sign up for our IELTS essay correction service or book a personal speaking lesson with one of our IELTS experts. 🚀