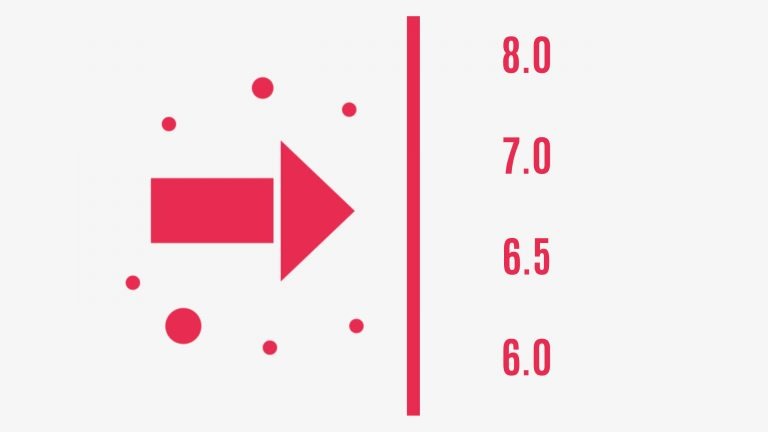 What is the new IELTS Indicator test?
What is the new IELTS Indicator test?
Hey! Almost every IELTS test centre in the world is closed at the moment, so this week IELTS announced the launch of a new online test that will launch on the 22nd of April 2020: the IELTS Indicator Test. However, the official website does not contain very much information about what the test is and who it is suitable for. So, today, I want to explain what the test is and who should consider sitting it.

What the IELTS Indicator Test is

not

….
Before I explain what the IELTS Indicator Test is, let me clearly explain what this new test is NOT:
It is NOT a full test that gives you a standard IELTS certificate
It is NOT accepted by every academic institution
It is NOT suitable for people who wish to migrate (i.e. do NOT take this test if you are using your IELTS certificate for points to migrate to Canada, etc)
It is NOT suitable for people who wish to register with a professional body (i.e. do not take this test if you need IELTS to register for PLAB)
In other words, the test is not suitable for ANY General Training student, and is only relevant for students who are sitting the Academic test because they want to apply to a university. If you are not a potential university student, then you can stop reading this post and continue quietly waiting for the test centres to re-open in the coming months (sorry!). In the meantime, remember that I have over 40 hours of IELTS video lessons on my main teaching website (including 12 free lessons), and many other free lessons here on the My IELTS Classroom blog!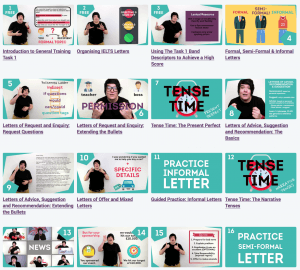 ---
So, what is the IELTS Indicator Test?
The IELTS Indicator test has been designed to help people who want to apply for university courses that start in September (or even July if you want to study in Australia).
Every year thousands of people take an IELTS exam to prove to universities that their level of English is good enough to complete an academic course in English. Right now is the time when students should be submitting their applications for courses that start in late 2020. However, with no IELTS tests running at the moment, students are unable to show their level of English and this is causing a major headache for everybody.
The solution? The IELTS Indicator Test.
This is essentially a MOCK TEST that is taken at home on your own computer. 
The questions will be the same as in the real exam and your work will be marked by a genuine examiner. However, the score that you receive will just be an "indicator" of your level i.e. it is the score that you should expect to get in the real exam once the test centres are open. You can then supply this score to universities to prove that your level of English is good enough for an offer.
---
So many unanswered questions!
However, I am going to be honest, I have read the information on the IELTS indicator website many times and there are many questions that are not answered:
Which universities accept this new indication certificate? I guess you will have to contact those that you are applying to and check
Will this "indicator score" be accepted instead of the IELTS test for your student visa application, or is it only valid to submit your application and get an offer? In other words, will you also need to sit a full IELTS test later when the centres re-open?
How will the test be run? For example, how will the speaking test be conducted? Will there be somebody monitoring your actions on the screen to make sure that you do not cheat (as happens in the online GRE test)? None of this is clearly explained on the current website page.
How much will this mock test cost? Bookings open on April 22nd, so we may have to wait a few more days to find out. If it is relatively cheap, then it might be a good way for other Academic students to get an idea of their current scores (although I can do that for you!)
When will the test happen? It says once a week, but how can there be one time that is good for students in every part of the world? I am interested in how this will happen!
Registration for the new IELTS Indicator test opens on April 22nd and you can find out more on their official website: https://www.ieltsindicator.com.
If you are planning to study abroad, then this is the chance for you to show your potential scores to your university and to receive a conditional offer. However, I do hope that some of these questions are answered before then, as it could be a waste of money for some students to take this test now, only to find out that they have to take the regular test later.
The main piece of advice that I can give you is CONTACT YOUR UNIVERSITY to find out if they are accepting this new test as proof of your language level. If they are, then it could be a good way for you to complete your admission and gain entry in the coming academic year. If they don't, ask if there is another way that you can prove your level of English before the application deadline.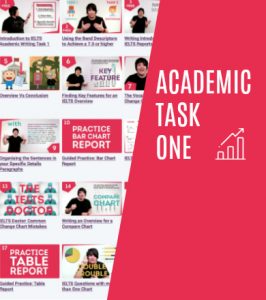 ---
Listen to Nick and I discuss the IELTS Indicator test further in our latest episode of the My IELTS Classroom podcast. The big question is – how will they keep the test secure?!