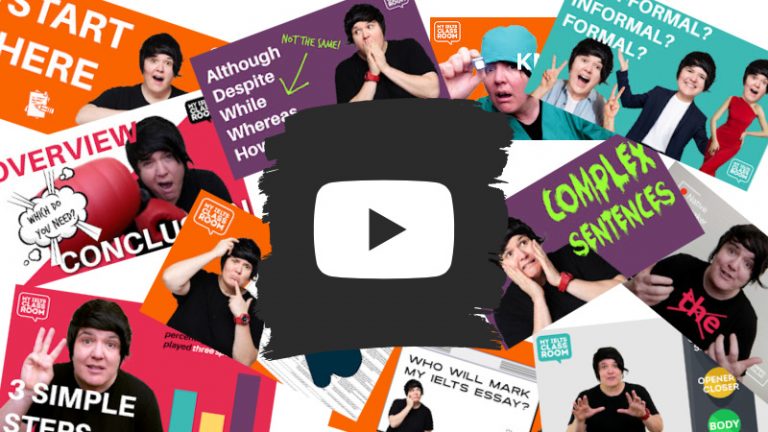 The My IELTS Classroom YouTube channel is (finally) here!
Finally! After 3 years of promises, the My IELTS Classroom YouTube channel is finally launching at 7am GMT on March 11th 2022!!!!
On day one, 8 lessons from my IELTS Writing course will drop and be available immediately, including one that has never been available for free before. Then over the course of the next 7 days, we will launch one writing  lesson a day until Friday the 18th, from which point, we will be releasing weekly.
That means from March 25th, there will be a new, free IELTS lesson waiting for you on the site every Friday
The lessons will be for ALL modules, so for the first time we will release lessons for speaking, reading, and listening. And, there will be new lessons for grammar and writing to complement our current 45-hour course (in fact the first new lesson is going to be Subject / Verb agreement!)
Plus, all of the lessons on the new YouTube channel will be subtitled.
This will allow lower-level learners take advantage of the high quality lessons on the My IELTS Classroom YouTube channel for the first time.
However, our goal will still be to help students reach the very highest scores. We are, after all, the 7.5+ specialists and this is something that I want to focus on further in the lessons.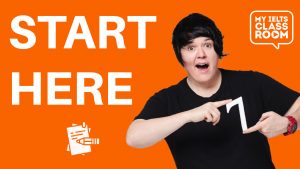 By launching this channel, I am making another huge commitment to helping IELTS students prepare for free. We already offer over 50 blog posts, and almost 100 podcasts free of charge, but this will be our biggest contribution yet to the IELTS world.
I know that our podcast followers understand the quality of the lessons that we provide, so I am asking for you help to make the launch of the My IELTS Classroom YouTube channel as successful as possible. You can do this in three ways:
You can subscribe to the channel here
You can watch the lessons when they launch – remember that the YouTube algorithm loves it when students watch the whole of a lesson (and then click for more)
You can share the channel with 3 friends who are also studying for IELTS
My initial plan is to release episodes weekly, but if we gain subscribers quickly, then I will be able to make 2 or even 3 lessons a week (which I would love to do). So, the time has come. Nick and I want to take My IELTS Classroom to the next level, will you help us?