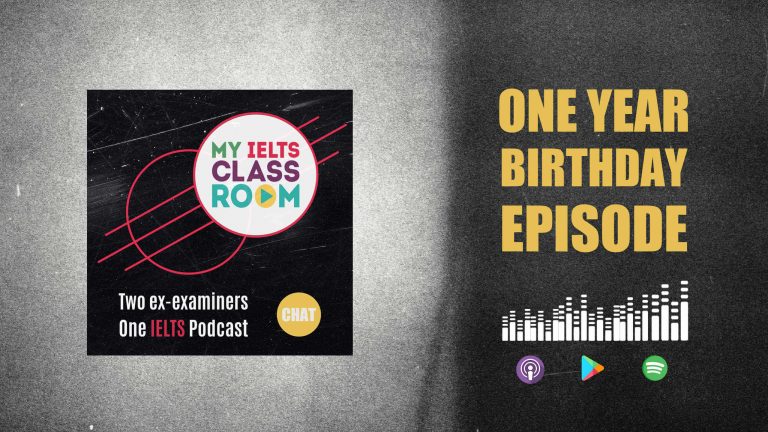 My IELTS Classroom Episode 57: One Year Birthday Episode!
One Year Birthday Episode!
Hey! If you are reading this, Nick and I would like to start by saying a massive THANK YOU. We started the My IELTS Classroom on May 1st 2020 for no other reason than the fact that we were bored in lockdown and wanted something positive to focus on. Nick already had the recording equipment and the editing skills, and I can talk the hind legs off a donkey (i.e. I can talk and talk for hours), so we were hopefully that it could work. Well, one year later, I think that we can confidently say that it did.
Running an IELTS podcast is not easy. First, it is hard to teach only with your voice. Seriously, in the classroom, your white board or flash cards, or any other visual medium are your friends when you are teaching English as a second language. I mean, why do you think I added so many cartoons and text to my video courses? It is because they always make it easier for the student to follow a lesson. In our podcast though, we can only use our voices (and also hope that some of you come to the blog to see the teaching material when we are working from the Cambridge books!)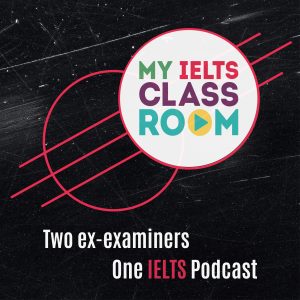 Then there is the fact that your success is also your downfall. By this I mean that if we do our job well and help a student to get the IELTS scores they need, that student will stop listening as they no longer need IELTS! As interesting as Nick and I try to make the episodes, I am not sure may people will really want to be reminded of IELTS once they have finally cleared it! That makes it hard for any IELTS podcast to grow an audience, which is why we are so happy to have seen our subscriber numbers increase month upon month. In fact, according to the industry statistics, if your new episode gets more than 539 downloads, within 7 days of its release, you're in the top 5% of all podcasts worldwide. We regularly hit those figures, which makes us feel very special.
Guess what though? I hope by next year that the My IELTS Classroom podcast can be in the top 1%.
Is that achievable? Well, we will need more than 3062 downloads within 7 days to do that, so I guess that is up to you dear listener. All of our growth has happened purely by word of mouth, so if you enjoy our show and would like to give something back to Nick and I, then all we ask is that you subscribe, rate the show, and tell your friends!
Subscribe to My IELTS Classroom podcast on Apple podcasts here 
Subscribe to My IELTS Classroom on Google podcasts here
---
Podcast Summary: One Year Birthday Episode!
When started the My IELTS Classroom Podcast, I don't think Nick and I really had a plan for how it would develop. We knew that we wanted to begin with a 101 series that covered the basics of the exam itself and each of the four modules, but what has emerged though over the last year are a number of "themes" to the lessons. Today, to celebrate our one year birthday (although we look pretty old for one!), I thought that we could go back and visit a short part of one episode from each "theme". I have to say that going back through our archive was a real joy as I had genuinely forgotten how much we have done in the last 12 months. It was also a shock as I realised how much I talk (and how patient dear Nick is to listen to me! Anyway, here are the clips that you can hear in today's episode:
05:36 – 11:36 Theme 1: Fact or Myth

(Episodes 6 and 36)
One of our favourite type of episodes is answering our listeners' questions. We have done a number of straight Q&A episodes over the last 12 months, but our favourite are the "myth-busting" episodes when we ask students to tell us the rumours that they have heard about the test so that we say if they are fact or fiction. For example, recently there have been "reports" that the difficulty of the listening test has secretly increased (Spoiler – it hasn't).
That myth is actually quite reasonable, but some are absolutely unbelievable (although obviously not as they continue to spread despite being absolute rubbish!). Today, we go back to episode 6, to look at this myth given to us by Pramod:
Is it true that you should not write above 255 or 260 words in an IELTS essay because you will lose marks and the examiner will stop reading?
---
11:37 – 21:35 

Theme 2: Motivational Episodes

(Episode 13 and 20)
As a teacher, I think that my responsibility for my students extends way beyond just providing information about IELTS exam. After all, even well-prepared students can end up with low scores if they are unable to study well or get over-whelmed in the test room. Quite a lot of our episodes are aimed at helping students maintain the right mental attitude.
Perhaps my personal favourite was the interview that I did with the psychologist Beverley A'court, who gave us some of the most amazing tips about dealing with failure, but all 60-minutes of that episode is pure gold, so it would be impossible to pull out just a short clip. Instead, we are going to go back to the 31 days Challenge that Nick introduced us to in episode 13. Looking back, we all put a lot of effort into that episode and it is one that I think we will repeat this year with new challenges! To get you in the mood, why not listen to our first motivational "trick"?
---
21:36 – 28:51 

Theme 3:

Episodes where I get to be the teacher and Nick is the student

(Episodes 9, 18, 24, 37, 38, 51, and 54)
I'm not going to lie – these are hands down my favourite episodes as they feel like we are in a real classroom. Plus, Nick is such a good sport letting me put him on the spot to answer lots of difficult reading ad listening questions (although we do occasionally have to edit out some wrong answers!) It was hard to choose a replay moment for this type of question, but in the end I decided to go with a extract from episode 18, where I broke down the tricks that exam writers use in IELTS listening Part 1.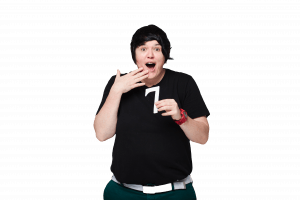 ---
28:52 – 39:15 

Theme 4: Breaking down recent IELTS essay questions

(Episodes 12, 25, 43 and 55)
The same essay topics and question types repeat in the IELTS exam again and again, but every year new ones appear that can cause confusion for test-takers (and teachers!) Every 3 or 4 months, I choose what I think are the 6 most tricky reported questions from recent exams so that Nick and I can break them down together. Understanding how to analyse essay questions and approach them in the most logical way is often the difference between a 6.5 and a 7.0 or higher. In fact, for some essays, not knowing the "right" way to approach them can lead to absolute disaster. That's why I have chosen to flashback to episode 15, where Nick and I analyse this question:
Nowadays, many people use the Internet to get medical advice instead of going to see a doctor?

Why is this?

Do you think it is a positive or negative development?
---

39:16 – 48:47 

Theme 5:

Episodes where we interact with our listeners

(Episodes 16, 33 and 34)
Finally, the whole reason that Nick and I sit down every Monday to talk IELTS is because we hope that here is somebody out there who can benefit from our discussion. That's why we love it when students send us their own voices as we know that we are doing some good. Nick and I plan to do a lot more interactive lessons in the coming year (especial as they are his favourite type of podcast), but for now we will end today's episode by listening to a Part 2 performance from our previous student, Alisa in episode 16 who is addressing this cue card:
We have to end here, but this is just a small selection of what we have covered in the last year. Sadly, we had no time to pay clips from our success stories with Noor, Abdel-Aziz, Zina, or Alisa. And I have heard your feedback from the recent "native speakers" episode loud and clear (we will get Nick's Dad to do a Part 2 card – I promise). But for now, once again, thank you so much for being part of My IELTS Classroom – a teacher is really is nothing without their students.