What makes IELTS Semi-Formal Letters so difficult?
IELTS Semi-Formal Letters
If you are a general training student, the most important elements of your score for Task Achievement in writing task one are addressing the bullets and having the right tone. However, while the tone of formal and informal letters is quite black and white, students often struggle with IELTS semi-formal letters as the tone may vary depending on the topic of the letter.
Today, Nick and I look at 6 IELTS semi-formal letters that have reportedly appeared in recent exams to show you how you should consider the topic of the letter when deciding on the tone. We will see that it is not who you are writing to that is most important, but what you are writing about. You can find all of the letters in this blog post: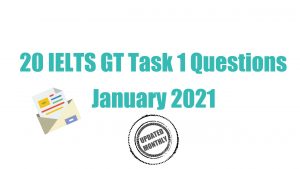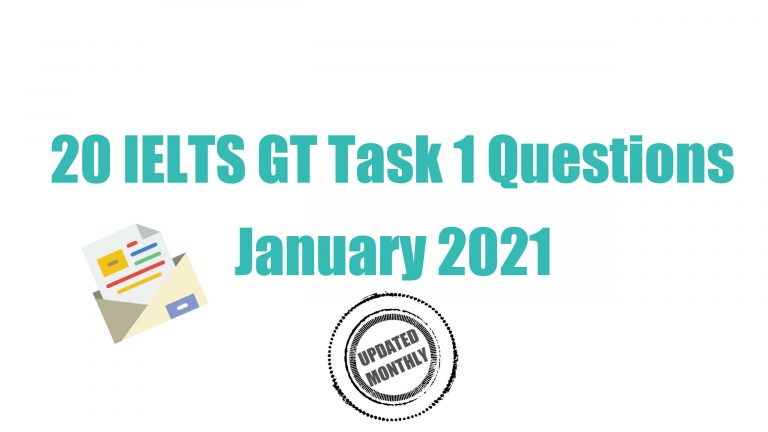 ---
Learn the importance of changing your language to reflect the tone of the letter in this free lesson. We will cover the 10 main differences between informal and formal letters (and, of course, semi-formal!)
---
IELTS Semi-Formal Letters
As I said in the introduction, the main problem writing IELTS semi-formal letters is find the correct tone. Let's start this episode by reviewing the features of informal and formal letters to act as a foundation for today's lesson.
Part of Letter
Formal
Informal
Greeting

Dear Sir/Madam OR Dear Mr Jones

Dear John
Sign Off
Yours sincerely (name)
Yours faithfully (Sir / Madam)

Take care / Love / Write soon
/ Best Regards

Opener
Directly State Purpose
Have some 'chit-chat' before you give purpose
Closer
Sentence Length
Tend to be long
Tend to be short
Contractions
You should NOT use
You should use
Join sentences with
Transition Signals / Discourse Markers
Compound Conjunctions / Discourse Markers
Language
Should be formal (latin verbs, no idioms or phrasal verbs)
Should be informal (colloquial expressions, idioms and phrasal verbs)
Punctuation
Standard (commas, full-stops, etc)
Standard, plus you can use exclamation marks and dash when appropriate
If this information is new to you, then I strongly recommend that you complete our free video lesson about tone and levels of formality by clicking here.
What makes semi-formal letters different?
Informal letters are those that we write to friends. Formal letters are those that we write to people we do not know. Semi-formal letters are those that we write to people that we know but do not have a close relationship with.
In IELTS, this is usually a teacher, neighbour, colleague, or boss.
But, language that you will use will depend what you are writing to this person about. There are semi-formal letters that are border on being formal (and so you would need to follow the formal rules above). There are others that are more that border on being informal (and so you would need to follow the informal rules above) and others that sit in the middle and would require you to mix the table (usually this means using contractions, phrasal verbs, and some colloquial expressions).
How can you decide how "formal" your semi-formal letter is?
Well, I think that you have to use your common sense and logic. This is something that IELTS students sadly lack as they are so frightened of making a "mistake". Look at these pairs of letter prompts. They each ask you to write to the same "person" (i.e. a boss, teacher, or neighbour) but look at the subjects of the letters. Would you really use the same language in each of the letters? What would be different? Why? Once you have answered these questions, you can listen to the podcast episode to listen to how Nick and I would approach them.
---
We are the CLB9 and 10 experts. Find out how we can help you shorten your path to Canada here

---
Set One (writing to a boss)
Your company has recently introduced a new work uniform. You are mostly happy with the uniform, but there is one thing that you do not like. Write a letter to your manager. In your letter
say what you like about the uniform
explain what you don't like about the uniform
suggest how the uniform can be improved
You have recently missed a project deadline which resulted in your company losing an important client. Write a letter to your manager. In your letter
apologise for what happened
explain why you missed the deadline
tell him/her how you will avoid this situation in future.
---
Set Two (writing to a teacher / college)
You were doing a short course in another country. However, you had to leave the course unexpectedly to fly back home. Write a letter to your teacher. In your letter
explain why you had to leave
describe which part of the course you enjoyed most
thank your teacher for the course
Your company sent you to complete a course in another country. You have lost the certificate received at the end of the course. Write a letter to the college where you took the course. In your letter
describe how you lost the certificate
explain why you need the certificate now
tell the principal of the course what you would like them to do
---
Set Three (writing to a neighbour)
You are going on holiday for one week and your neighbour has agreed to take care of your house while you are away. Write a letter to your neighbour. In your letter
explain what you would like your neighbour to do while you are away
tell him / her how to contact you if there is an emergency
offer to buy your neighbour a gift to say thank you
Your neighbour keeps an animal in his / her garden and that is causing a problem for you. What a letter to your neighbour. In your letter
say what the problem is and how it is affecting you
suggest how the problem could be solved
tell your neighbour what action you might take if the problem is not solved