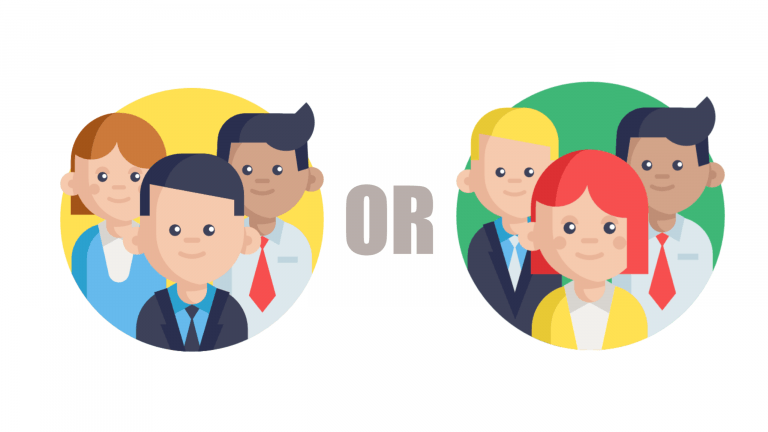 IELTS Preparation: What type of IELTS learner are you?
Hey! Did you know that there are two totally different groups of students studying for IELTS? Two groups who have totally different needs and, therefore, face completely different challenges. If you are just starting your IELTS journey, then your first job should be to understand which group you belong to and how it will affect your IELTS preparation. Trust me, not every IELTS student faces the same challenge!
Group One: Native / Near-native Speakers
Did you grow up in an English speaking country?

Did you speak English in your home?

Did you receive an education entirely in English?

Yes? You are in Group One!!! Read on! No? Please scroll down to Group Two!
If you are in this group, lucky, lucky you!!! Achieving a high score in listening, reading and speaking should be relatively easy – all you need to do is
learn the basic facts about the exam (timing, type of questions, etc)
complete a few past exam papers for practice (hence the popularity of the Cambridge 1 – 14 books).
I also have a lot of blog posts where you can find out about these three parts of the test (just choose a part of the exam from the menu, click, and get 100% accurate advice from an expert teacher!).
Writing, though, is a little trickier. Very few students in Group 1 have genuine experience writing academic essays (and even if you are taking the General Training paper, you are still expected to be able to write an academic essay!) Yes, your language skills are good, but do you know how to organise essays so that they progress, or how eto maintain a clear position throughout an essay, or to reference and hedge? Maybe – but I doubt it.
Worse, examiners use the strict IELTS band descriptors to assess your work – these contain some very specific requirements that can have a severe impact on your score if you are not aware of them.
Plus, many students in Group One overlook the importance of Task 1 – trust me, writing an academic report or an informal letter is not an easy task, and if you don't know how to find key features for an overview, or how to address all parts of the prompt in the letter, your score can soon slip.
---
IELTS Preparation for Students in Group One
Warning!

Many Group 1 IELTS test-takers who do not spend enough time learning about the specifics of IELTS writing end up with score cards like this:

Listening: 9.0

Reading: 8.5

Writing: 6.5

Speaking: 8.0

Do not fall into the IELTS trap of thinking just because your other scores are high that you can "just sit" the test and pass writing. I have worked with many genuine native speakers who made this mistake. Yes, you should find IELTS writing relatively easy compared to Group 2, but you still need to spend time preparing!
So, what does this mean for your IELTS preparation? Well, think of it like this:
If one of my British friends was going to take the IELTS exam, they will sail through the listening, reading and speaking parts of the test, but they wouldn't automatically get a 9.0 in writing. Like you, they would need to find out what the test involved and how to format their answers. However, at no point would they need to worry about their LANGUAGE. This is the same for Group One students.
So, for that reason, if you are in Group One, you should follow this plan:
Spend a week or so making sure you know how to tackle the reading / listening / speaking papers.
Then, switch to writing. Don't just start by practicing though. You need to begin by learning what academic writing skills you need to pass the exam (how to address a question, organise paragraphs, write topic sentences, reference, hedge, and give clear opinions).
Practice – start with essays (and make sure you practice all types) and don't overlook Task 1.
Get expert feedback on your writing to be sure you are heading in the right direction!
This looks like a lot, but the process can be short and sweet – usually I can take a student from a  6.5 to a 7.0 + in writing in 4 – 6 weeks or less by using a mix of video lessons and marking to work through the different types of essay / letters / reports.
---
Group Two: Second Language Learners
Did you grow up in a non-English speaking country?

Did you learn English for a few hours a week at school?

Did you recently start learning English?

Did you learn English by watching TV?

Yes? You are in Group Two!!!
If you are in this group, the IELTS exam presents a totally different challenge. Yes, you also have to learn about the format of the IELTS exam, but much more importantly, you need to learn the LANGUAGE SKILLS NEEDED TO PASS THE EXAM. In other words, if you are in Group Two, you will need to learn
All of the exam skills (like the students in Group ONE),
AND enough grammar and vocabulary to get your English up to C1 Level
Completing all the Cambridge IELTS books is unlikely to make a difference to your score. It is also the least efficient way to prepare as they are designed to test not to teach. What you need is lessons that will help you to systematically build your language skills AND your IELTS exam skills (and these are totally different!).
IELTS Preparation for Students in Group Two
Research by Cambridge (who writes the exams) showed that to improve by ONE band score (or one level of English), you need to complete 100 hours of study. In other words:
THERE IS NO MAGIC TRICK TO BOOST YOUR SCORE!
So, here is the most important piece of advice that I can give students in Group Two – focus on your language first and IELTS skills second. If you don't have enough grammar and lexis to understand the reading/listening tasks or create your own sentences in speaking/writing, then there is no point wasting time on exam technique – this is not going to help you! If you are aiming for a 6.5/7.0, you should not even think about IELTS until you have an Upper Intermediate level of English (B2). So, for that reason, if you are in Group Two, you should follow this plan:
Find your starting level of English
Step one is finding your current level. You can do this yourself by completing a listening  exam from one of the Cambridge 6 – 13 books. You should listen to the recording only once (you can find the listening script on YouTube). If your score is less than 20, STOP, find a local language school and take an Intermediate (B1) or Upper Intermediate course (these usually last three months each).
If your score is between 21 and 26, you should also consider taking an Upper Intermediate course, but you can also self-prepare by getting hold of a high-quality IELTS vocabulary book (like the Collins series) and taking a good online B2/C1 grammar course. Why start with listening? Well, it is the part of the test that requires the fewest academic skills – it is more or less a pure test of your language.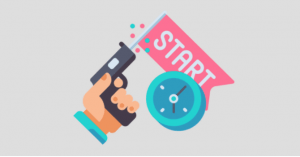 Start learning specific IELTS skills
Once you can score 27+ in Listening, you are ready to start learning the academic skills needed to pass the test. My advice would be study all three skills at the same time, but be aware that writing and reading are likely to take much more time than speaking.
Remember, in this stage we are not just "taking tests" but learning the fundamental skills you need to perform well in the test. For example, for writing, you need to begin by learning what academic writing skills you need to pass the exam (how to address a question, organise paragraphs, write topic sentences, reference, hedge, and give clear opinions.
Practice and get expert feedback
Practice – now that you know how to tackle all parts of the exam PRACTICE. You will find the you can improve your score by 3 or 4 points just by honing your skills. Also, get expert feedback on your writing and speaking to be sure you are heading in the right direction! You have to learn a lot of new skills to move from a 5.5/6.0 to a 6.5/7.0 – working with an experienced teacher who can guide you is an absolute must.
When I work with students from Group 2, I usually recommend that they start by completing every lesson in my 33-hour writing course to make sure that they have a good basis in Academic skills and language structures. Is the 10 hours of grammar in the course enough? Maybe, but you should also read newspapers/books and listen to podcasts daily to build your own vocabulary bank. The more lexis and grammar you can expose yourself to, the better! The process might take more time, but if you are willing to work hard,  moving from a 6.0 to a 7.0 is still possible in 3 to 6 months.
---
Be Realistic About Your IELTS Preparation!
So, why am I telling you this? Well, it's because you have to be realistic about how quickly you can achieve your desired band score.
If you are in Group Two, you cannot hope to move from a 6.0 to a 7.0 in a few weeks just by doing practice tests. If you have this expectation, you are likely to fail multiple times and then become depressed. This is especially true if you are comparing yourself to students in Group One, who might be able to improve that much in a month!
In the same way, if you are in Group one, don't be surprised if you get a score of 8.5 for Reading, Listening and Speaking, but a score of 6.5 for writing. Very few students, even genuine native speakers, have a lot of experience in academic writing, and even fewer have an in-depth knowledge of the band descriptors. Take some time to learn the specific requirements of IELTS before you sit, and you can avoid the 6.5 curse!
No matter which group you belong to, I can help you improve your score in the most efficient way possible. Self-study can look like a "cheap" option, but for less than the price of ONE failed test, you can work personally with me to help you get your desired band score first time (not the 11th or 12th!) Find out more about my courses at www.myieltsclassroom.com 🚀