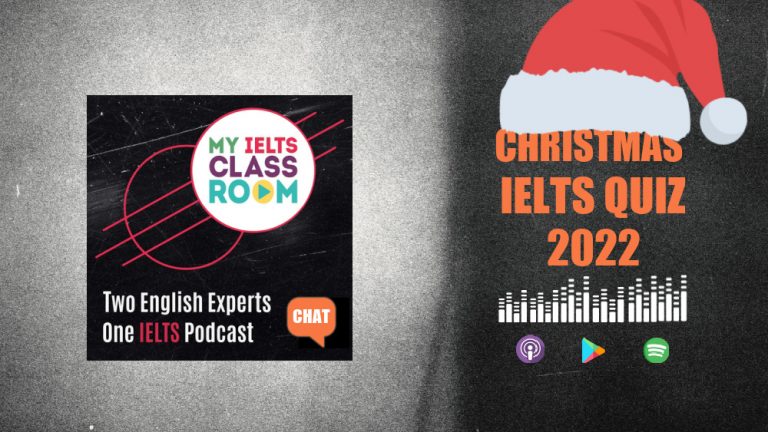 IELTS Christmas Quiz 2022!
Ho ho ho! It's the final Tuesday before Christmas, which means only one thing – it is time for our annual Christmas Quiz! Join Nick and I as we exchange stories from Christmas Past, explain what people in the UK do on December 25th, and attempt to answer this year's fiendish quiz questions. For example, do you know how many turkeys are eaten on Christmas Day? Or when people in Spain open their Christmas presents? No? Well, come join the fun.
Obviously, today's episode is simply a fun way to end the year, so there is no IELTS content. If your exam is coming up soon and you would like to spend time focussing more on preparation, then why not listen to one of the other 145 episodes in our back catalogue? You can find all of them here.
Subscribe to My IELTS Classroom podcast on Apple podcasts here 
Subscribe to My IELTS Classroom on Google podcasts here
Become a Patreon to gain access to extra BONUS episodes here