How to approach an IELTS 2-Part Essay
How to approach an IELTS 2-Part Essay
Over the last 12 months, I have noticed a definite trend in the type of questions that IELTS students are being asked to address in writing task two. It seems that the classic "problem / solution" questions are appearing less and less and, instead, test-takers are being asked to write an IELTS 2-Part essay.
But, what is a 2-part essay? And how should you approach one to maximise your chance of a high score? That is what Nick and I are discussing in today's podcast episode!
Below, you can find a summary of the episode, which includes all of the links to useful materials and the times of each part of the discussion (so you can go directly to the part you want to listen to) 🚀
Subscribe to My IELTS Classroom podcast on Apple podcasts here 
Subscribe to My IELTS Classroom on Google podcasts here
---
What is an IELTS 2-Part Essay question?
IELTS have predictable question types that repeat in the exam again and again. These are based on the types of essay that you might typically be asked to write at university:
Problem / Solution (or Cause / Effect)
Advantages / Disadvantages
Positive / Negative Development
Recently, however, IELTS have been "mix and matching" different parts of these essays to create what I call "2-Part Essays". You might, for example, be asked to explain the causes of a social trend (Cause / Effect) and then to say if you think if the trend is positive or negative trend (Positive / Negative Development).
Nowadays, people spend a lot more time watching movies and TV series than they did in the past.

Why is this?

Do you think this is a positive or negative development?
Or you may be asked to give your opinion of a statement (Agree / Disagree) and then given a direct question that is unique to the topic:
It is important for children to learn the difference between right and wrong at an early age. Punishment is necessary to help them learn this distinction.

To what extent do you agree or disagree with this opinion?

What sort of punishment should parents and teachers be allowed to use to teach good behaviour to children?
 Basically, there is no one combination of questions that make up an IELTS 2-Part essay, which is what makes this type of question unique! However, even though the questions that will make up your unique 2-Part essay can be different, the approach that we use will remain the same.
---
Looking for an IELTS course that covers every type of IELTS essay? Watch the first three lessons in our course here:

---
How should I approach an IELTS 2-Part Essay Question?
The simplest way to approach 2-Part questions is simply to dedicate one paragraph to each question. If you do this, you can be 100% certain that you have addressed all parts of the task (which is a key element of your Task Response).
Nowadays, people spend a lot more time watching movies and TV series than they did in the past.

Why is this? = Body Paragraph 1

Do you think this is a positive or negative development? = Body Paragraph 2

 
99% of the time, it will be easy to answer each question in just one paragraph by offering one or two clear arguments just as we would in a normal essay. There are some rare questions, however, which may seem difficult to address in one paragraph. Take this question for essay prompt:
People nowadays send text messages more frequently than they talk on the phone. What are the reasons for this trend? Do the advantages of texting outweigh the disadvantages?
The second question asks: "Do the advantages of texting outweigh the disadvantages?". Usually, we would approach this type of question in TWO paragraphs. For instance, if we believe that there are more advantages, then we would outline the disadvantages in BP1 and the advantages in BP2. However, we really don't have the time and space in the exam to dedicate two paragraphs to the second question as we also have to spend time outlining the reasons for the trend in BP1.
Therefore, for this essay, I would suggest that you modify your usual approach and outline one disadvantage and two advantages in just one paragraph (assuming that you think that there are more advantages – if you think that there are more disadvantages, you can write one advantage and two disadvantages).
Is this ideal? Not really, but we don't really have a choice.
The main thing is that the examiner can clearly see that you have made an attempt to address both questions and have a relevant discussion of both.
If you have time to write three paragraphs, you are welcome to do so. However, you will not be penalised for having just one paragraph that addresses the advantages / disadvantages question here. The examiner will expect a more limited discussion than in a traditional "outweighs" essay, and as long as you have addressed the question and given a clear opinion, you will be on target for a high score.
---
How else can I make sure that satisfy the band descriptors when writing an IELTS 2-Part essay?
Although paragraphing for a 2-Part essay is relatively simple, I do think that the other aspects of the essay can be difficult to write. Here is a list of the technical elements that you should consider when writing this type of essay:
You should make it clear in the introduction what the 2-questions are that you are going to address in the body. This is one of the main problems facing test-takers. I often read introductions to 2-Part essays that leave me feeling absolutely baffled as to what will be discussed in the essay. As Nick and I explain in the podcast, the main mistake that test-takers make is trying to paraphrase the "function" words in the questions i.e. words like "reasons" or "values". You should not do this. An examiner who cannot see the task should be able to clearly understand what the 2 questions that you addressing are, and the "function" words are key elements in making the topics clear.
You should start each body paragraph with a topic sentence that makes it clear which of the two questions you are addressing. Again, just like every IELTS essay you need to clearly state what you will be discussing in the first sentence of each paragraph. I don't know why but students seem to forget this when answering IELTS 2-Part questions.
You should summarise both questions briefly in the conclusion. Just like the introduction you will need to work hard to summarise your response to both questions in the conclusion. Usually this will mean that you will dedicate one sentence to summarising each, which means that there is no time for a concluding comment.
There is nothing "groundbreaking" about the advice here, but it never ceases to amaze me how many basic essay writing skills students forget when they are presented with two questions to address!
---
Discover the secret to writing a Band 7.0+ essay
Then download a copy of our FREE e-book, which explains the most common errors made by test-takers and how you can avoid them. Just click here for your copy.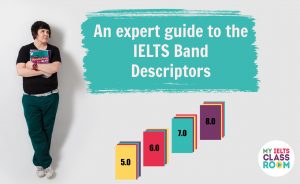 ---
What are your top tips for 2-Part Essay Questions?
As I have said above, if you make sure that you dedicate one paragraph to each question and clearly signpost in the introduction, topic sentences, and conclusion what the essay discussed, you should find that 2-Part essays are no more difficult to write than any other type of essay. In fact, I think that they can be easier as it can be faster to generate idea for two questions rather than one.
However, I do have advice regarding the most common type of 2-Part question: those that ask you to discuss the causes of a trend and then state if you think if it is a positive of negative development:
Nowadays, people spend a lot more time watching movies and TV series at home than they did in the past.

Why is this?

Do you think this is a positive or negative development?
99% of the time, I would recommend that you say that the trend you are given is NEGATIVE. The reason for this is very simple: the causes of a recent trend are almost always "positive" (as new trends almost always develop as they help people in some way), so if you also state that the trend is "positive" then it will be hard to come up with two new ideas for BP2.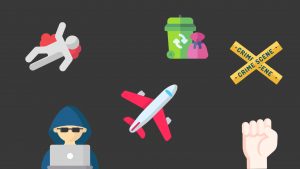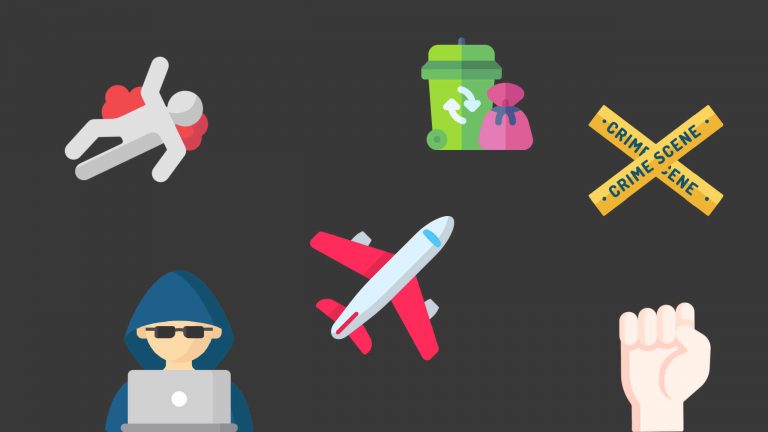 For example, let's imagine that for the above question, you have the following ideas for the "cause" of the trend. (If you haven't listened to our recent episode about how to brainstorm ideas for recent trends, I recommend that you do that now):
People work longer hours and are tired, so they just want to switch off when they come home
TV today is much better quality than it was in the past – there is no need to pay more to go to the cinema
If you then wanted to say that this was a "positive" trend, you would have to come up with two more "benefits" for people who watch more TV. This would be difficult as "a good way to switch off" and "cheaper than other forms of entertainment" are already "positive".
However, if you choose to argue that this is a "negative development", you will have a whole new bank of ideas to choose from that do not overlap:
People already have a sedentary lifestyle – watching TV in the evening means that people have no incidental exercise at all
TV is so entertaining that they have less incentive to join clubs, or meet friends and family, which are ultimately more fulfilling ways of spending free time
As we discuss in the podcast, there are a few questions where this approach may not work, but 99% of the time, it is the easiest way to generate ideas!