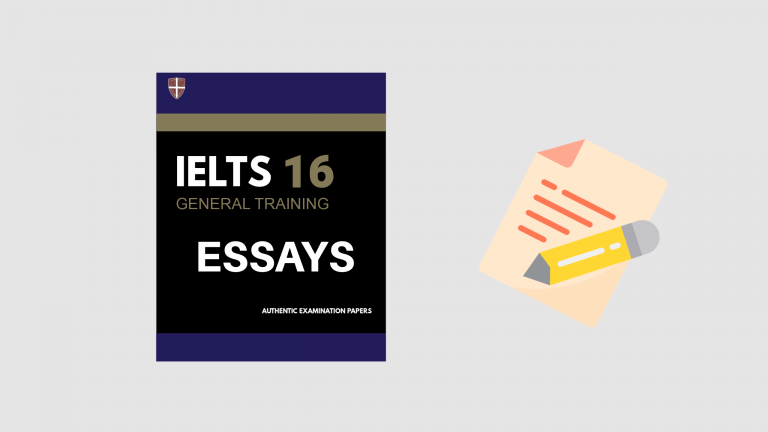 Cambridge IELTS 16 GT essay questions analysed!
This week, Shelly is in Brussels (drinking all the beer and eating all the mussels) so we thought we would have an easy episode this week and look at the Cambridge IELTS 16 essay questions.
A couple of weeks ago Nick and I looked at the letter questions from the new Cambridge 16 IELTS General Training book, and ranked the letter prompts from easiest to most difficult. Who can forget the letter to Mrs Barrett?!!!!
Today we do the same with the essay questions in the book. Which is the easiest of the Cambridge IELTS 16 essay questions? Which is the most difficult? And which topics have never before been seen in the exam? Let's find out!
Please remember that good students do not do test after test. If you are new to IELTS and Cambridge 16 is your first book, please read this blog post to see how you should (and should not) use this valuable resource.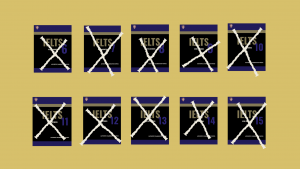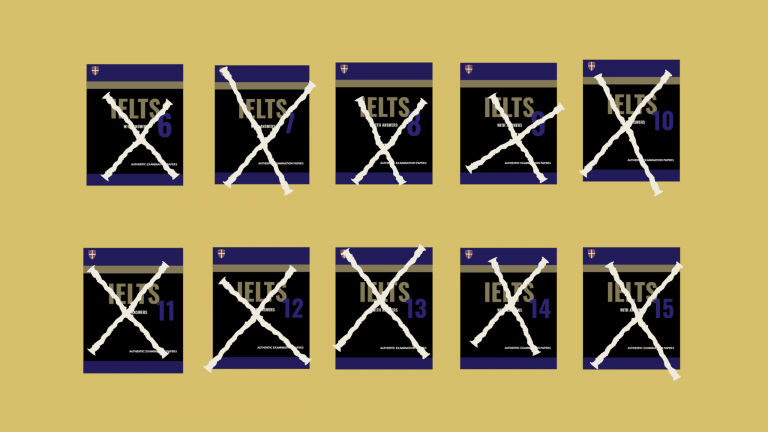 Below, you can find a summary of the episode, which includes all of the links to useful materials and the times of each part of the discussion (so you can go directly to the part you want to listen to) 🚀
Subscribe to My IELTS Classroom podcast on Apple podcasts here 
Subscribe to My IELTS Classroom on Google podcasts here
Become a Patreon to gain access to extra BONUS episodes here

---
Cambridge IELTS 16 essay questions
Cambridge IELTS 16 essay questions: 4th most difficult – Plastic
We all know that IELTS loves the environment. However in recent years questions about environmental changes have become more specific. 
Whereas in the past you may have been asked about environmental damage in general, now you are more likely to be given a specific type of environmental problem. For example in recent books, there have been questions about loss of animal and plant species, lack of recycling, and the increase in pollution. 
In this book, though, IELTS has turned to the topic of plastic.
I don't think this should pose a problem for many students as most are aware of the damage that plastic causes to our environment. However, as one question asks for a description of the problems caused by plastic, you will need to be able to describe two specific ways in which plastic harms our planet. Not sure what they are? No problem – Nick and I have plenty to share.
---
Just started IELTS writing? Find out how the essays you need to write to get a high score in IELTS are different to those you write at school or university.
---
Cambridge IELTS 16 essay questions: 3rd most difficult – Try new things
Every now and then IELTS poses a philosophical question. Interestingly, the one in book 16 is very similar to the one we have seen in the past – the discuss both views question about why some people like change and others do not.
This time we are being asked why some people like to try new things and others prefer to do things that they are familiar with. The wording may be slightly different but, for me, they are almost identical in every way.
I think that this question, like many discuss both views questions, has one view which is easier to find ideas for than the other. For me it's the side about people who like trying new things. I think the arguments for this view are much easier to find than those for why people do not like to try new things (because usually we see people who do not embrace change as boring and unadventurous).
So, what do you do if there is one view you are struggling to find ideas for in a discuss both views essay?
My advice would be to use the positive and negative strategy.
Start by thinking of a positive argument for the view. So, in this case one positive reason why people do not like to try new things. For example it might be that they know what they like and don't want to try anything new. And then, try to think of one negative result for the other view. In other words try to think of a bad consequence of trying new things.
Here, it might be that trying new things can be costly. For instance, people may spend a lot of money going on an expensive holiday to a new place which they do not enjoy because the weather was too hot or too cold or they found it difficult to adjust to the new culture.
In the same way people may take up a new hobby spend lots of money on equipment, but then give it up in a very quickly because they soon discover that it is not right for them. You only have to look on eBay at all the canoes or golf clubs that have hardly been used for proof of this!
I find that this strategy works well for any Discuss Both Views question – just make sure you have at least one positive view for each side and that you don't accidentally make the most common error seen in DBS essays!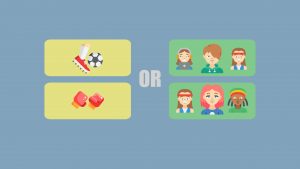 ---
Cambridge IELTS 16 essay questions: 2nd most difficult – Never moving from the place you were born
The general training test is designed for people who are migrating. Therefore, it's no surprise there in the past, many general training essay questions have focused on the topic of migration.
However, in Cambridge IELTS 16 we have, for the very first time, been given a question that asks us to imagine the opposite situation.
A question that asks us to focus on people who do NOT want to leave their home town. 
As Nick and I discovered in this episode, it is not difficult to find ideas for this question as there are many reasons why people would choose to stay in the area where they were born and many positives and negatives to this trend.
However what is difficult is understanding how to organise this essay as it asks you to examine six elements. That is a lot in 250 words and something you should consider carefully when planning your essay.
Interestingly Nick and I will tackle this question into different ways – listen to find out what they are.
---
We are the CLB9 and 10 experts. Find out how we can help you shorten your path to Canada here

---
Cambridge IELTS 16 essay questions: MOST difficult – The best time to be alive
There are so many reasons why this is such an interesting essay question.
The first is very simply the topic. Is this the best time in history to be alive? What a question! It asking you to consider every aspect of the world we live in:
Technology
Medicine and health care
Housing
Poverty
Nutrition
Family life
Employment
Ability to travel
And so much more@ Obviously it's going to be impossible to cover all elements of life in this essay so think carefully before you start writing which you are going to consider in your essay.
More importantly, those of you who have been following My IELTS Classroom for a long time will know that we always recommend you disagree with a Best Way essay.
However, here I think it would be foolish to disagree and argue that this is NOT the best period of history.
It is simply too difficult to justify that any other period of time is better than the one we are living in now. Therefore, I would just agree with the statement and focus on giving a couple of general reasons why living standards today are better than ever before.
The most interesting part of this essay question however though is the second question.
On the one hand, it is strange, as it is asking you to simply describe another period of time that you would like to live in. In others words, you do not have to offer an opinion in our second paragraph. All you have to do is describe why another time would be interesting.
On the other hand, it gives you freedom to choose any period of history and, from my perspective, it is a really interesting question. My advice would be to choose a period of history that you know a lot about (even if you wouldn't want to go back and live in it!)
So, which period of history would you find it interesting to live in? Are you going to join Nick in the 1990s for me in with the dinosaurs? Tell me in the comments below.