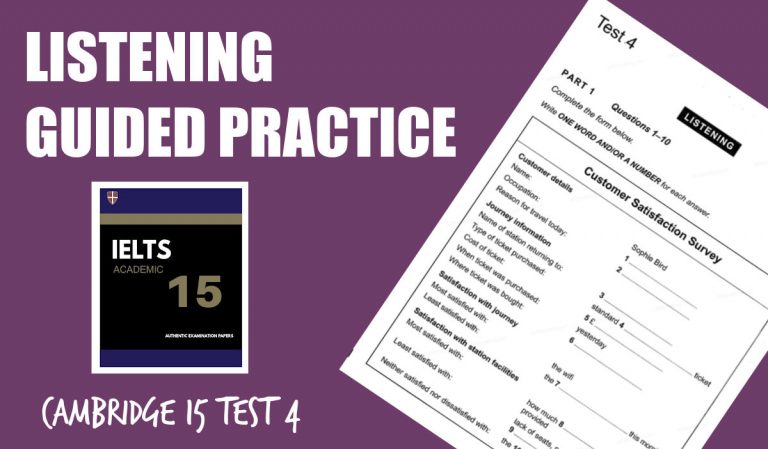 IELTS Listening – Cambridge IELTS 15 Test 4
Hey everyone! In a recent podcast, Nick and I completed an Academic reading passage from Cambridge 16 Test 4. Today, we thought that we would do the listening from the same test.
Click here to download the questions for the lesson
Join us as we complete each section of the test. We will start by outlining how we would approach each part and reminding you of the key skills to remember for each question type. Then, we will give you a chance to listen and answer the questions in each section, before giving you our answers and discussing why some items were easy and others were difficult.
This is a great chance for you to put your listening skills into action!
Plus, if you are struggling with listening, why not complete our YouTube lesson that will show you how to follow the notes to find the answers in Listening Part 4?
Would you like expert help you improving your Listening?
We offer a 5-day intensive course for IELTS test-takers every month that covers all aspects of listening, from how to approach every type of question, to how to use key words to follow a lecture, and avoid the distractors in Multiple Choice questions. Even better, with every course having no more than 8 students and being run by an ex-examiner, you will be getting personalised advice that is guaranteed to help you to improve your score.
Find out more about the course and how it can help you hit your target score here.